This Christmas, Life Is Good has teamed up with Dr Seuss to launch The Grinch's new range of holiday t-shirts on his very own TikTok channel. 
We were invited to reimagine a new version of the iconic Grinch character and create a series of animations for the holiday season. We took inspiration from current TikTok trends mixed with traditional frame-by-frame animation to get a modern twist on a classic Christmas character.
The animations take reference from

popular TikTok trends

, making a funny

contrast

with the

cartoonish

and silly Grinch character and his

serious

, fashionista poses. We wanted to express the Grinch's

sassiness

 and exaggerate his

iconic personality

in animation.
Much of the Grinch's character and humour is brought out in the animation which references in part the 1966 cartoon show: tropes from the 

classical character animation

 are interesting to bring into our

more modern 3D look

. For example 

exaggerated postures

and

delayed movements

 bring our Grinch to life and make the animations extra special.
We see the

combination of traditional animation and modern social media trends

as a surprisingly natural fit; lots of the

camera tricks

and

fast transitions

used in TikTok trends actually create effects similar to classical character animation.
Key to this project was

our interpretation of The Grinch

. We worked closely with the team at Dr Seuss on reimagining this iconic character within a new 3D style.
Our Grinch is 

tactile

and 

toy-like

, he's pleasing to the eye and it feels like you could pick him up off the screen. We achieve this with skin texture and details in his face and features. 
To bring the t-shirt designs alive and include more characters, like Cindy-Lou Who, we introduced

2D animation

within some of the t-shirts. These are

incorporated into the 3D cloth simulation

, with the Grinch showing off the designs to the camera as they

magically come to life

.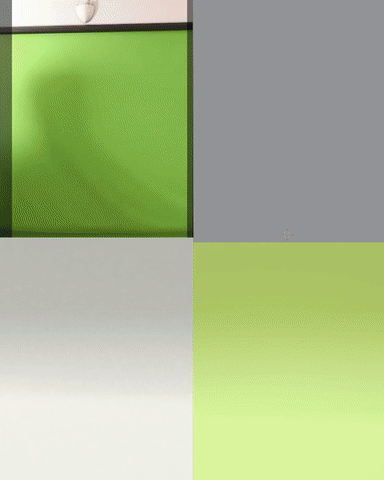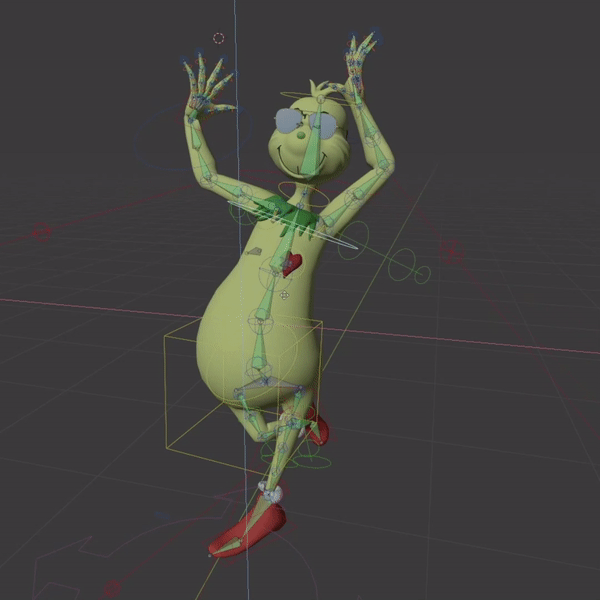 The detail around his

facial features

is key to the Grinch's personality, but his

body shape

and

posture

also convey a lot about our Grinch's character. This is something we wanted to bring into the animation even more, with references from the original 1966 animation to guide us as we bring him into the modern world of TikTok.
This look to traditional animation styles was something we were aware of when rigging the character; to have a large

range of movement

that allows for

exaggerated

body positions and facial expressions.
We love the Grinch's

cheeky, devilish smile

and finding the key elements to bring to life in 3D. With the main body shape working well we moved onto detail, imagining how to represent this iconic character in a new way in 3D, remaining

faithful to the original drawings

but with a

modern twist

.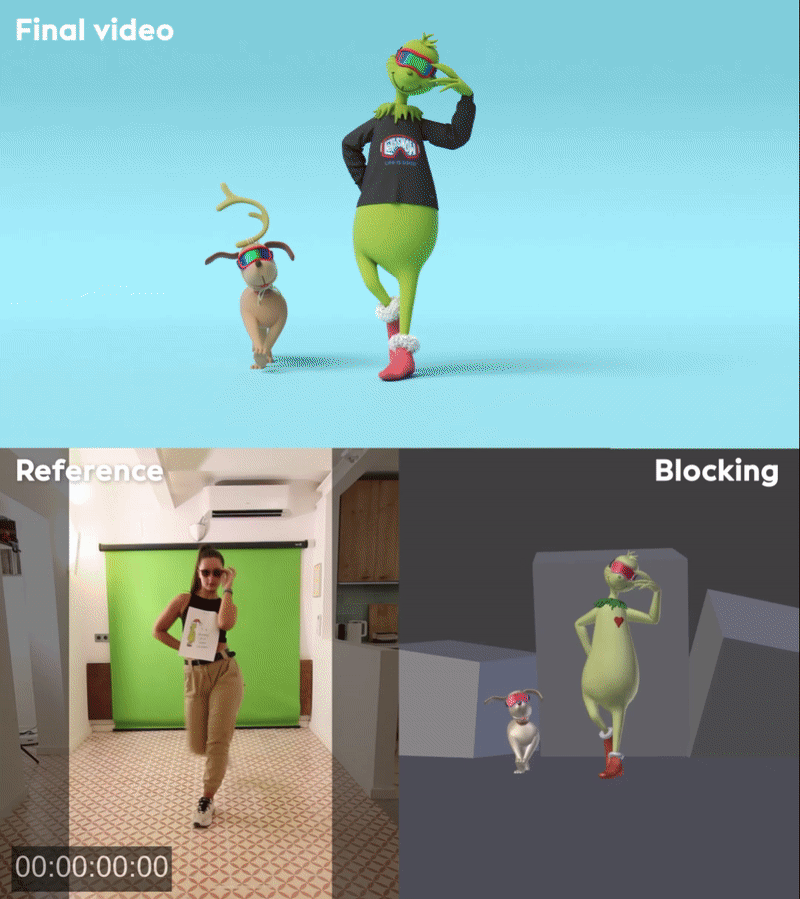 Once we had our 3D Grinch rigged and storyboards set for each of the animations, we filmed

video references

for the Grinch's movements, actions and TikTok style dances. These helped the animation team recreate the moves,

animating frame by frame

, before adding the

t-shirt simulation

and additional accessories.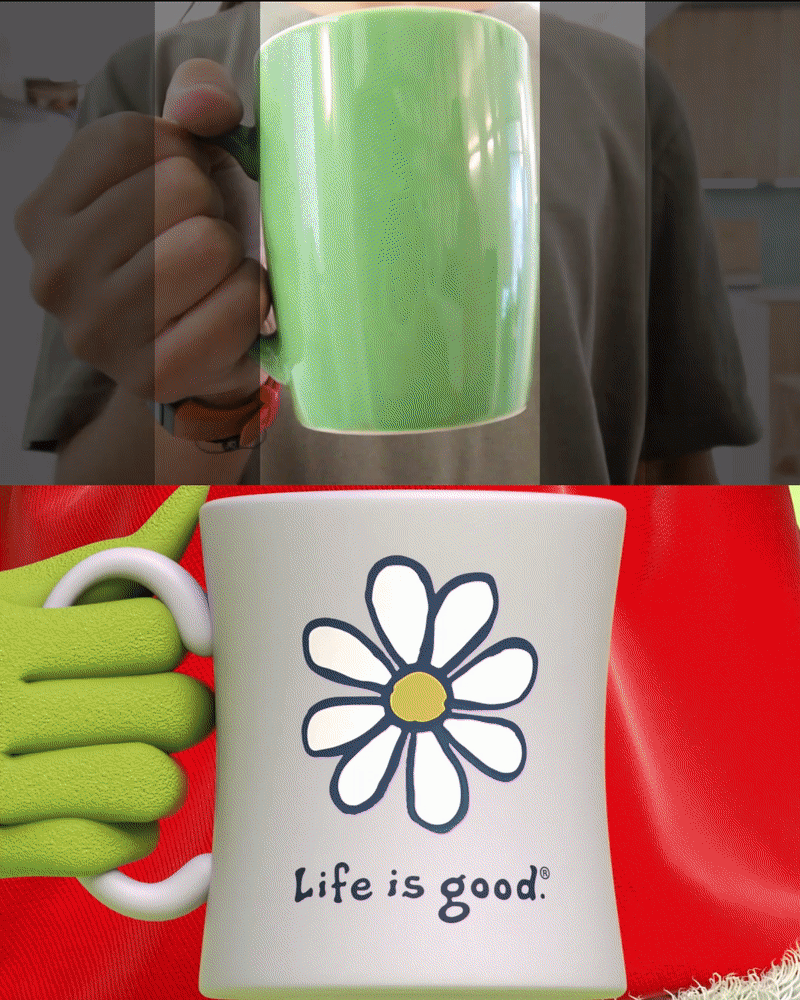 Cabeza Patata - Katie Menzies & Abel Reverter
Original Music & Sound

​​​​​​​
Dance / Live Action References