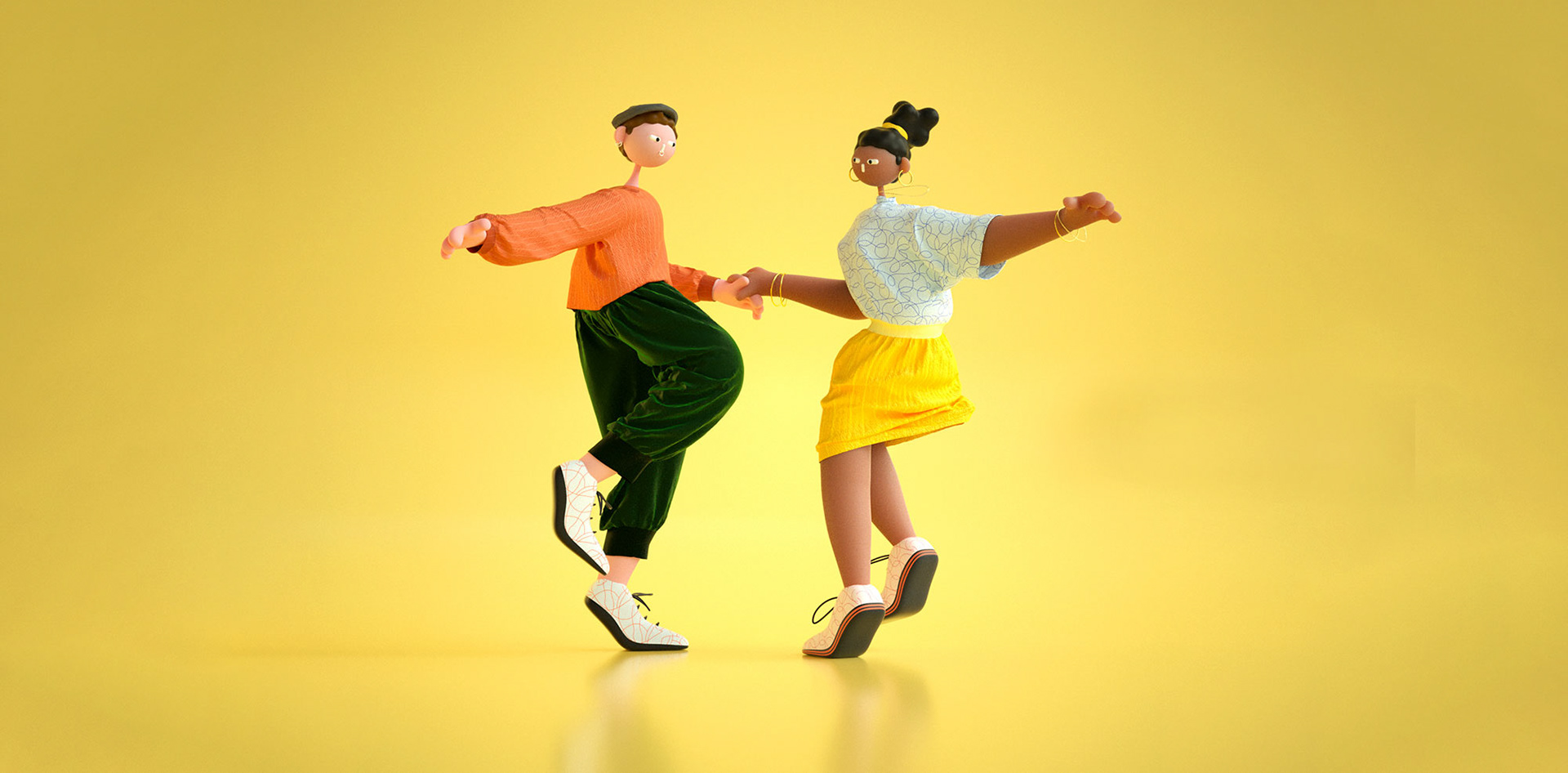 You might have started to see our characters popping up, from a mural in the city to an embroidery workshop, from a page in your magazine to an ad on the telly. 
Cabeza Patata is the creation of Katie Menzies and Abel Reverter. We care about diversity and female empowerment and we joined forces to create a world of playful yet strong characters, full of energy and positivity.
Whether you are a student interested in our process or Mark Zuckerberg with a new project for us, we would love to hear from you.
Dancing through Media 2019, Instituto Cervantes Berlin (GER)
Animadores Animados 2019, Mutuo Gallery Barcelona (ES)
 Please get in touch by emailing
hello@cabezapatata.com
or by filling out the form below.