Cabeza Patata

 

Studio

has opened their online school,

Patata School

, and with it a website, patataschool.com. 
Here we had the challenge of conveying all the information about our learning platform within a

consistent

,

easy to understand

 visual language that conveys our school's

message and ethos

.
All the design was created

in-house

with clear rules and guidelines to have

full control

over how our school is perceived and understood.
As creators our main focus was on what we're making, not just the website. We fill the website with our images and inspirational examples of what our audience could create when they join Patata School. 
Primarily the school's website should

explain our proposal

and

show ease of use

. We focus a lot on the user's experience and creating a

pleasing, uniform design

that invites them to learn more.
To complement our new school we also created a free toolkit to invite people to subscribe to our mailing list and be part of our plans to share information and resources with our audience to help

improve working conditions and understanding

of the commercial creative industry.
This includes an eBook, 101 Tips to Land Big Clients, in which we outline thoughts and proposals based on years of experience working in the creative industry and learning about topics such as

building online presence

,

budget negotiation

, and how to work with

big clients

.
As well as tutorials, the Patata School membership offers 

materials and resources

to download. Building these

extensive libraries

was a challenge in itself, but keeping them

organised

and

easy to understand

whilst displaying their size was also a difficult feat. In this instance we decided simplicity was key, as well as consistency in their display.
For us it was essential to have a

seamless transition from desktop to mobile

. This allows members to access courses from everywhere and even leave their course in one place and pick it up in another.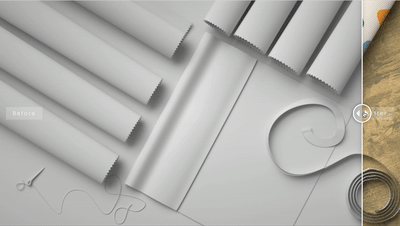 Interactive features

like sliders help our audience understand the value of the resources on offer and see how they enhance images in

real life scenarios

.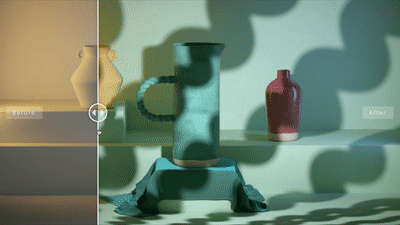 A main feature of Patata School is its

Community

. We believe that an active and supportive community is key to any learning, especially creative endeavours, as sharing work helps

build confidence

and lets you learn from others. That's why we have a Community Page at the heart of our school with topics from sharing work to technical questions.