We created an illustration for each section of the article, showing how to dress for different social occasions from

casual

ripped jeans and sunglasses,

dressy casual

with its smarter shoes and more refinement, smart but comfortable 

business attire

, elegant

semi formal

for a cocktail party, and from

black tie

´s tuxedo and sparkly dress through to the most luxurious

white tie

.
We wanted to evoke a sense of atmosphere in each illustration relating to the style of clothing, but without it being too realistic. The

blocks of colour

work to create different

environments

, blocking the light in interesting ways and giving the characters something to interact with. With a simple structure, we imagine a wall in the street, a terrace at a cocktail party or a red carpet.
For this project we wanted to push ourselves in the

level of detail

and the precise fit of the clothing. This was a particular challenge as we had to model 12 different characters and create clothing which fit their

body type and personality

. 
Whatever the occasion,

Cabeza Patata

characters have something in common: they are

comfortable

in their clothing and

confident

in their surroundings. 
We created a

Header Animation

which touches on the light tone of the article, and takes itself less seriously. We show a situation we can all relate to: looking in her wardrobe full of clothes, but not finding anything to wear.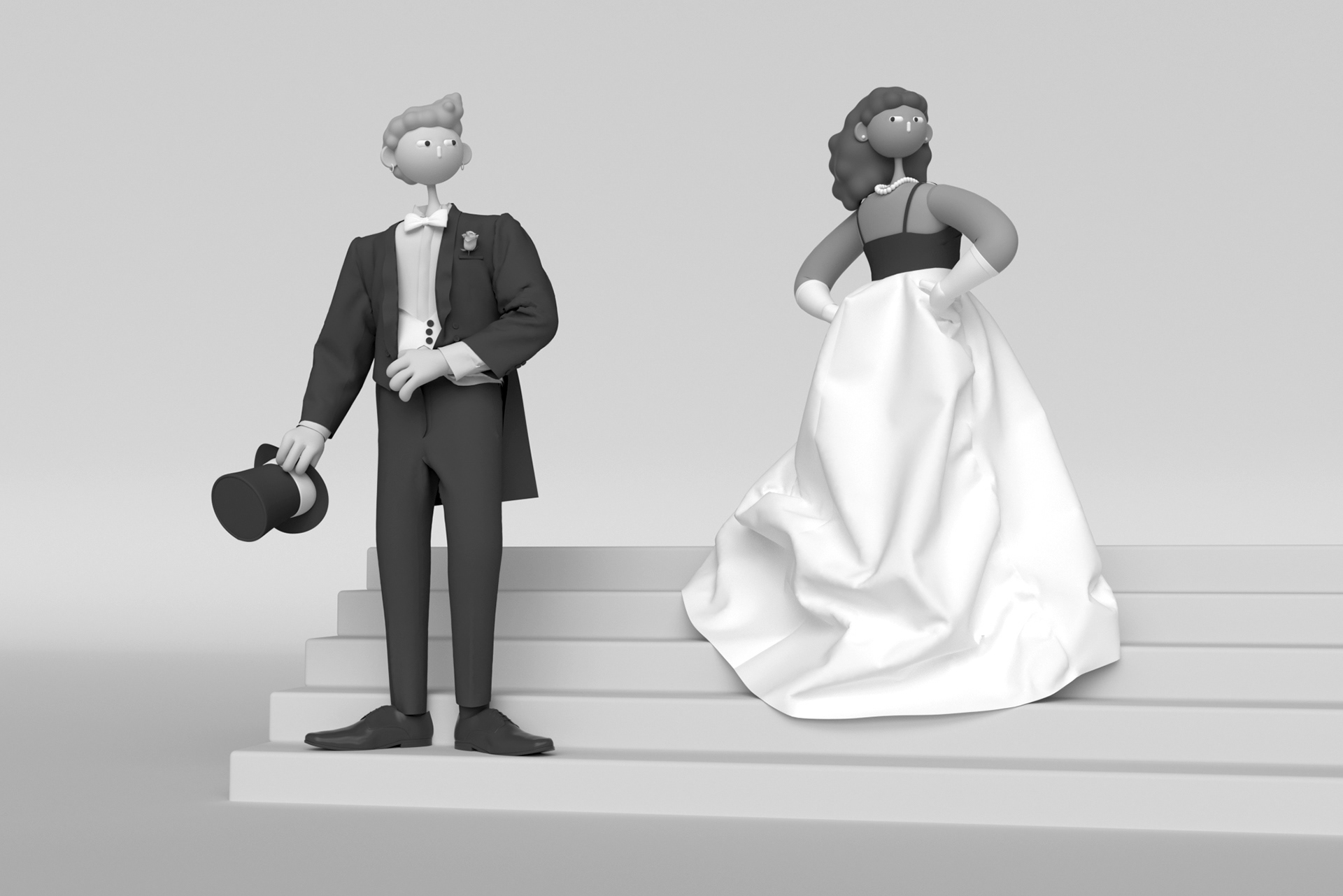 We first designed a

diverse range of characters

and chose their clothing depending on the situation, combining

2D illustrations

and

photo references

. As the illustrations are based on a fashion shoot we took reference from real photography both in the positions of the characters and the lighting set up.