We were invited to be hosts of LEGO's Play Unstoppable series; filming a show encouraging

creativity in Character Design

, and translating this into an

in-person workshop

aimed at children aged 6 - 12 at the LEGO Store in London's Leicester Square.
The workshop centres around creating a character and imagining a story around it, including creating your own book cover. To fulfill a

childhood dream

of seeing a LEGO rocket launch, we started with the idea of an

outer-space

themed story and created our

LEGO rocket blasting off

with astronaut, Maisy and her space-dog, Mickey.
Our idea was to

bring childhood play into professional animation

- thinking about how a young creator would imagine their LEGO pieces come life - in order to bring some

extra magic

to the show. 
Although we had access to to every LEGO piece imaginable, we challenged ourselves to stick to using only the classic

square and rectangular

 

bricks to create volume

in our builds. There's a certain

nostalgia

to building like this and a necessary

graphicality

in the shapes created.
This special show is now available to view on the LEGO site with an area to upload photos of results on the

LEGO Life App

. We just love seeing all the

beautiful and unexpected creations

that kids come up with.
With character creation, story ideas, and book cover complete, it was time to

reimagine this virtual workshop

in a

real-life setting

with 80 children let loose with all the LEGO pieces they could imagine!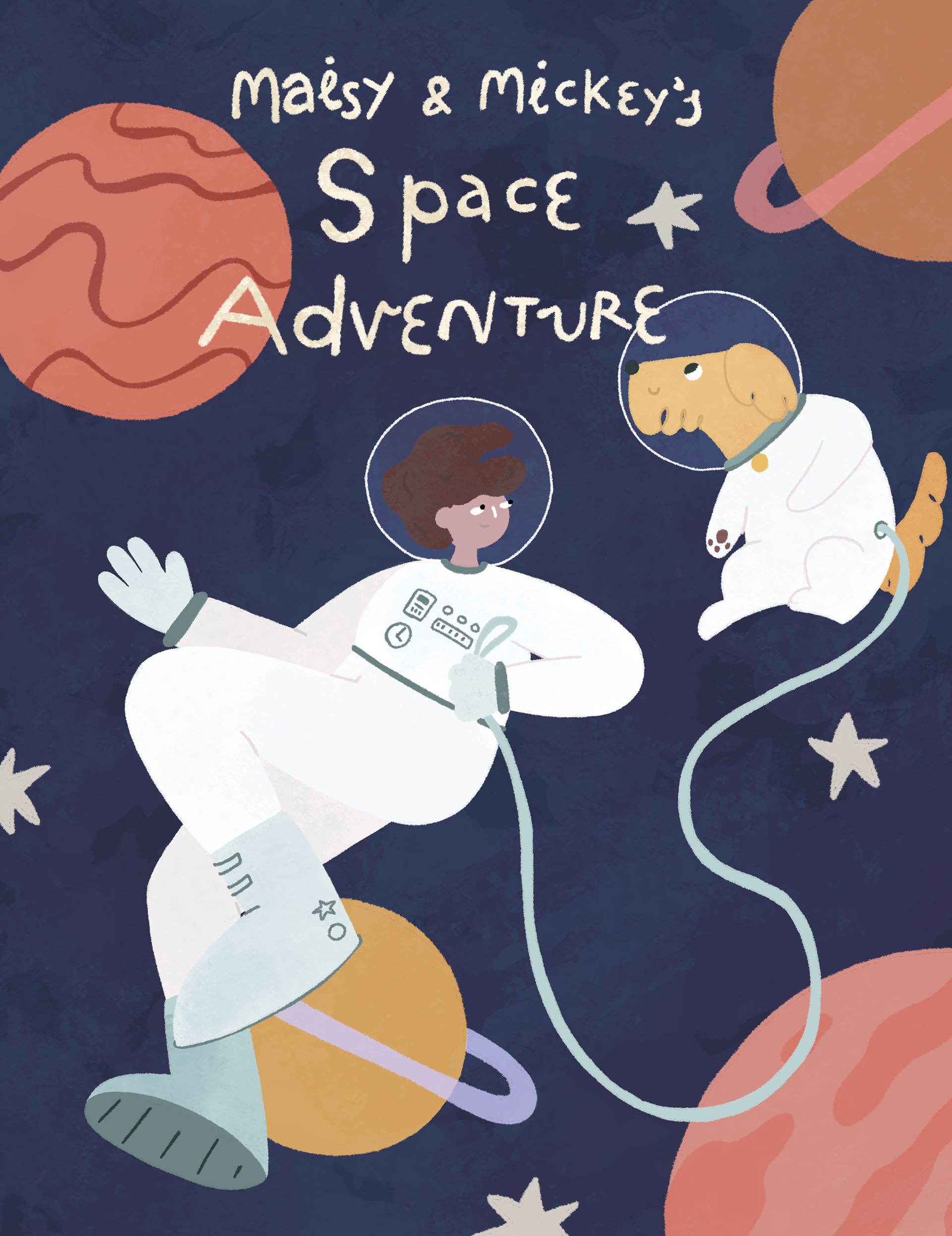 For the in-person workshop, we took over the

LEGO Store in London's Leicester Square

and filled it with young creators ready to make their characters.
The first phase of the event was focussed on Character Design and building. It was wonderful to see the

focus  and clarity of ideas

children of all ages had. The

positivity towards their own and each others' work

was inspiring.
In part two, we used the

Storybook Teleporters

to create book covers using the builds. Children positioned their characters in the photobooth, selected a

background

and

name

 for their character and, again with a bit of magic, printed out their book cover.
As well as being a more

efficient

way for the adults to help make 80+ book covers, the Storybook Teleporters allowed the childrens' characters to become

elevated and seen in a new light

.
Seeing the pride when each child received their printed book cover was so special, and encouraged them to think of a

story beyond

and continue the

creativity at home

.