"Recoges Lo Que Siembras", or "What Goes Around Comes Around" is a campaign to promote recycling in Barcelona. It plays with the double meaning of how your actions affect others, and the way that a new life can be given to the majority of waste through recycling.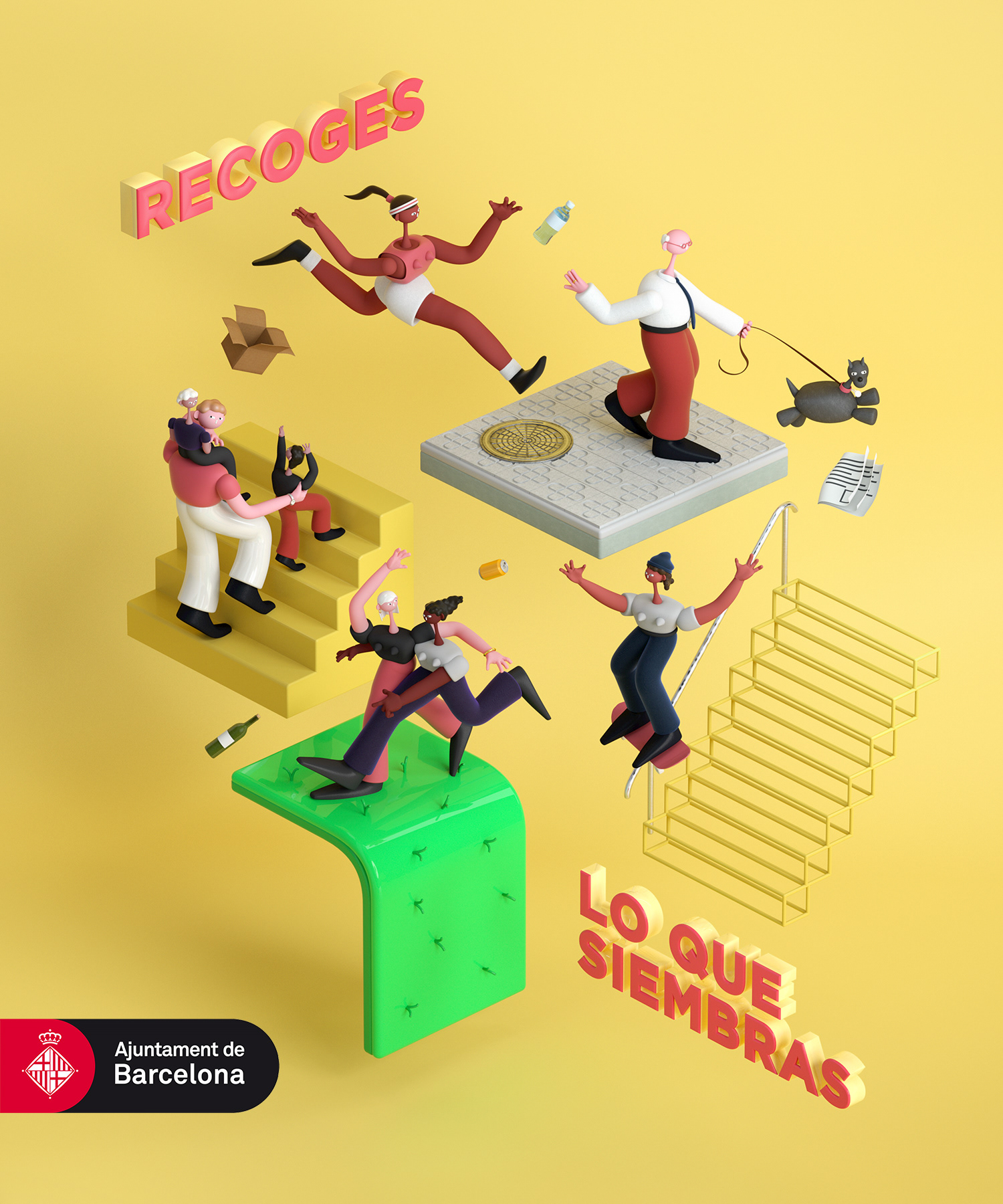 We wanted to focus on a positive message, representing neighbours working together as they go about their daily life. The illustration works as an infinite loop which can read in either direction as each neighbour is both throwing something away and collecting something new. We captured a moment in time for each scene and you can follow their eyes around the circle to imagine what they will do next.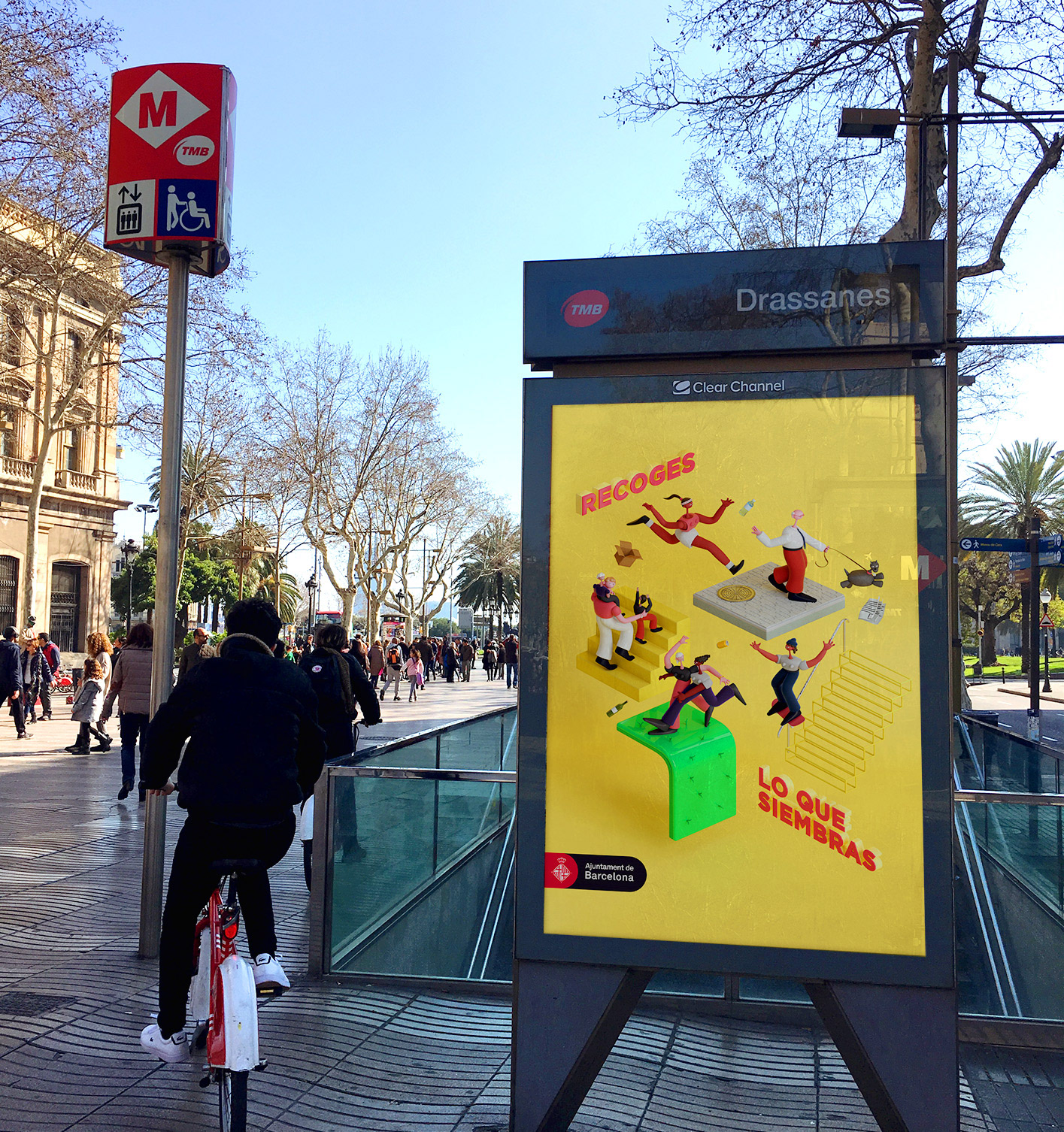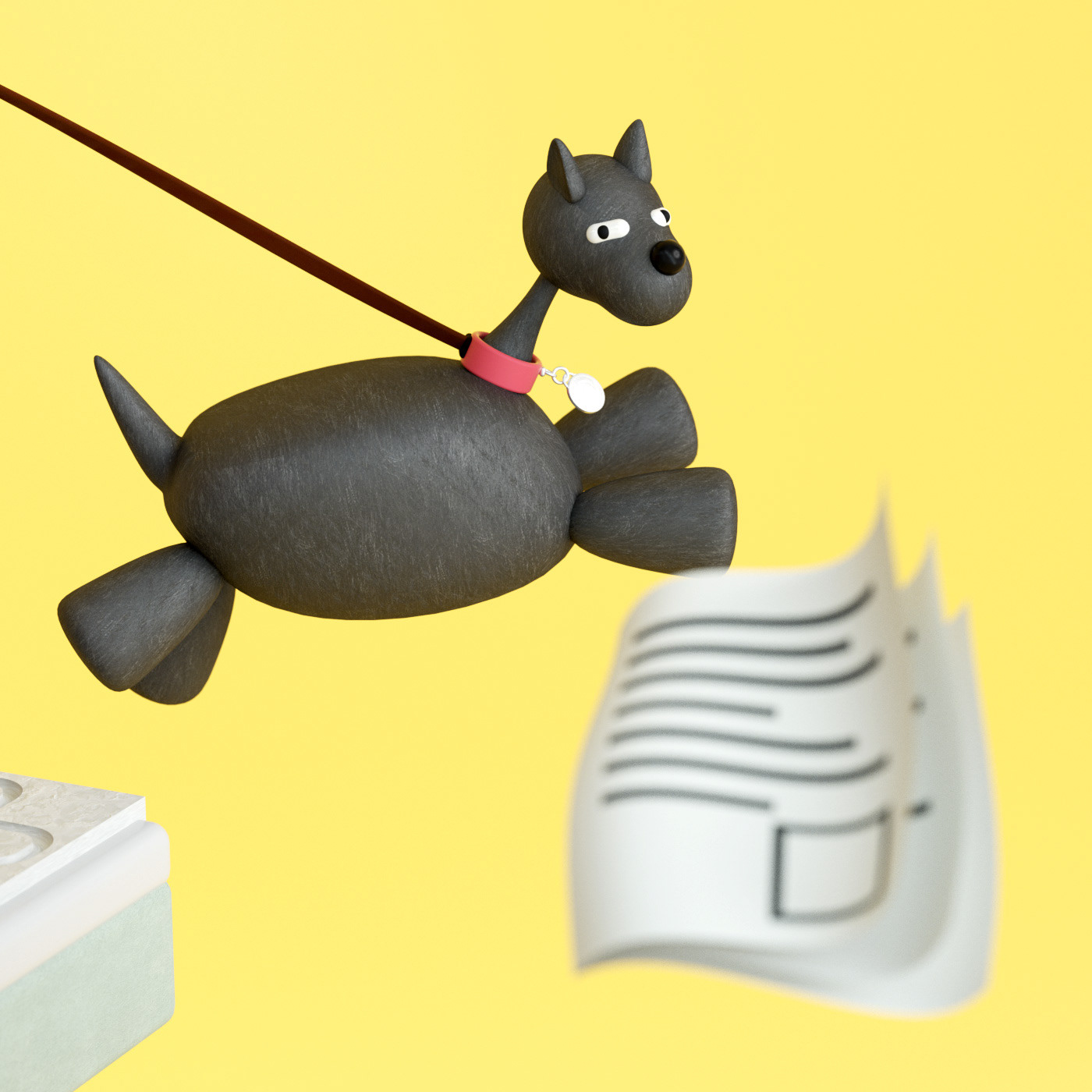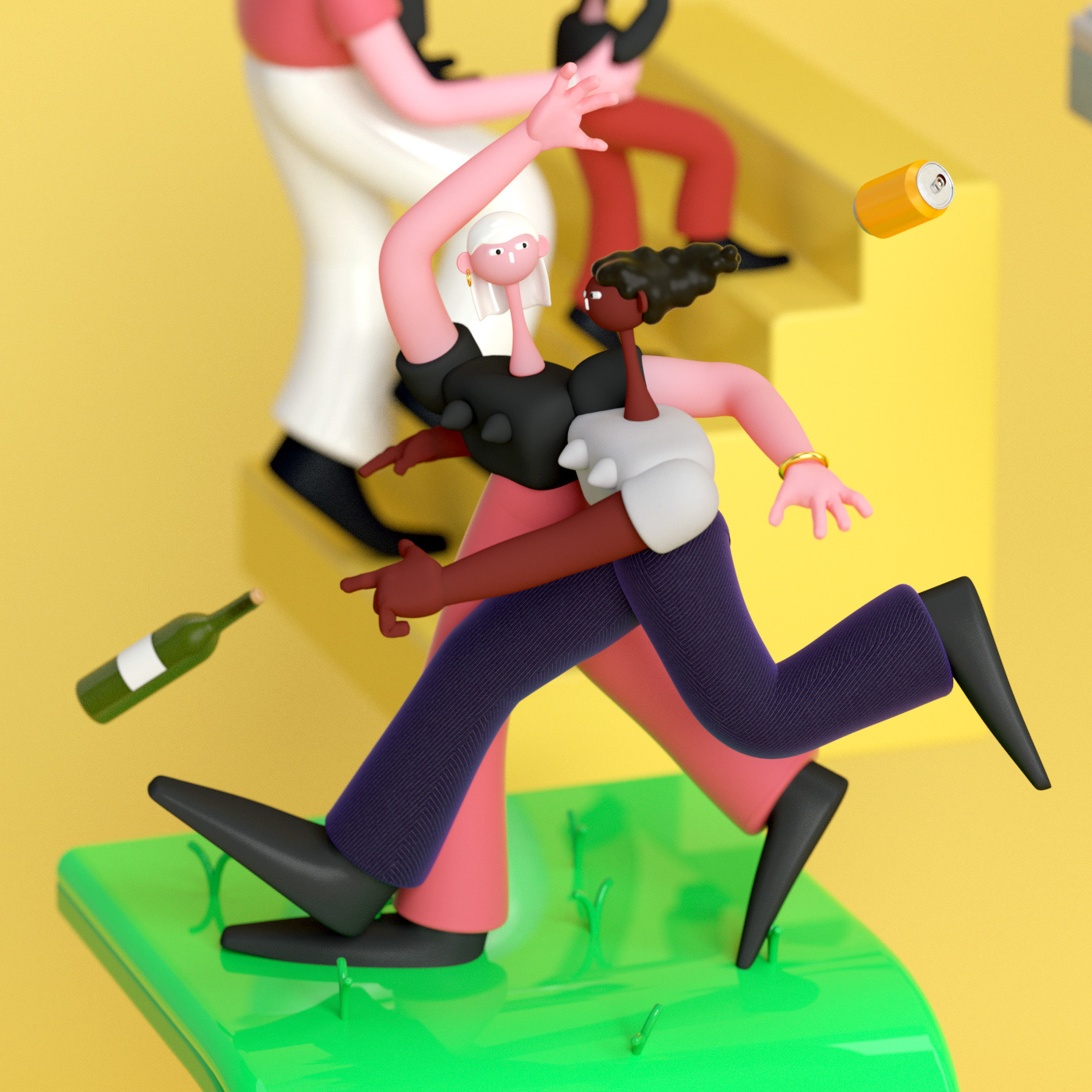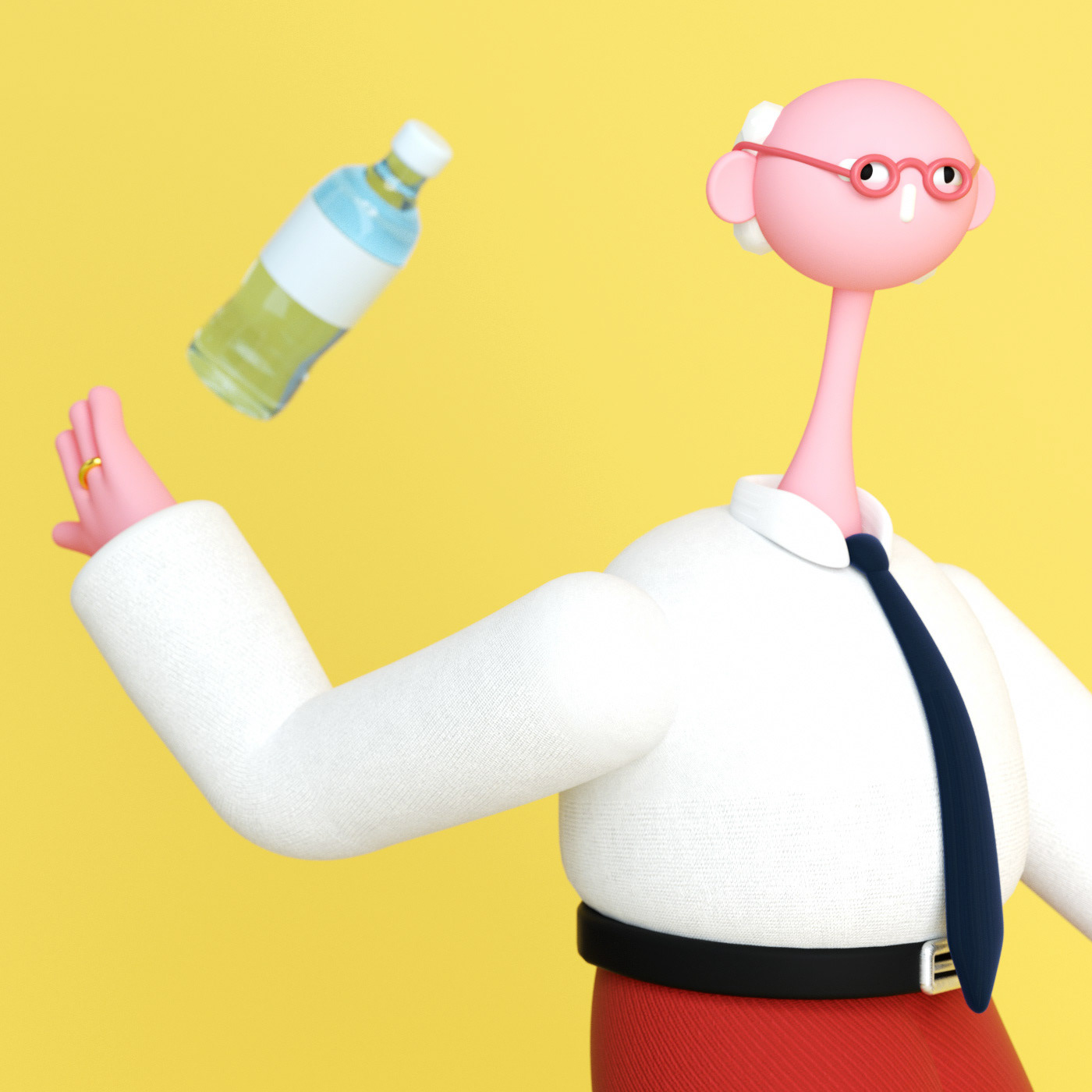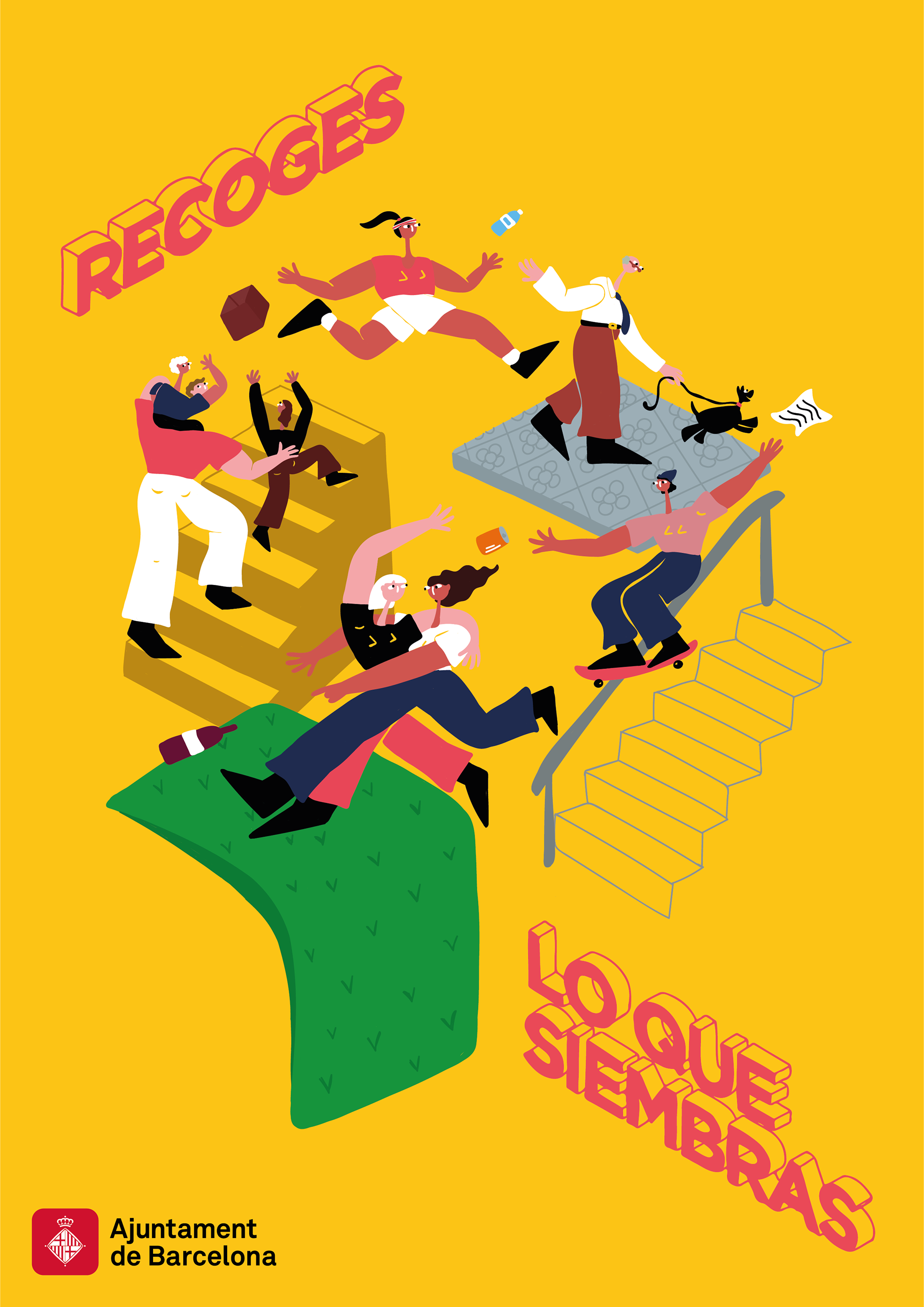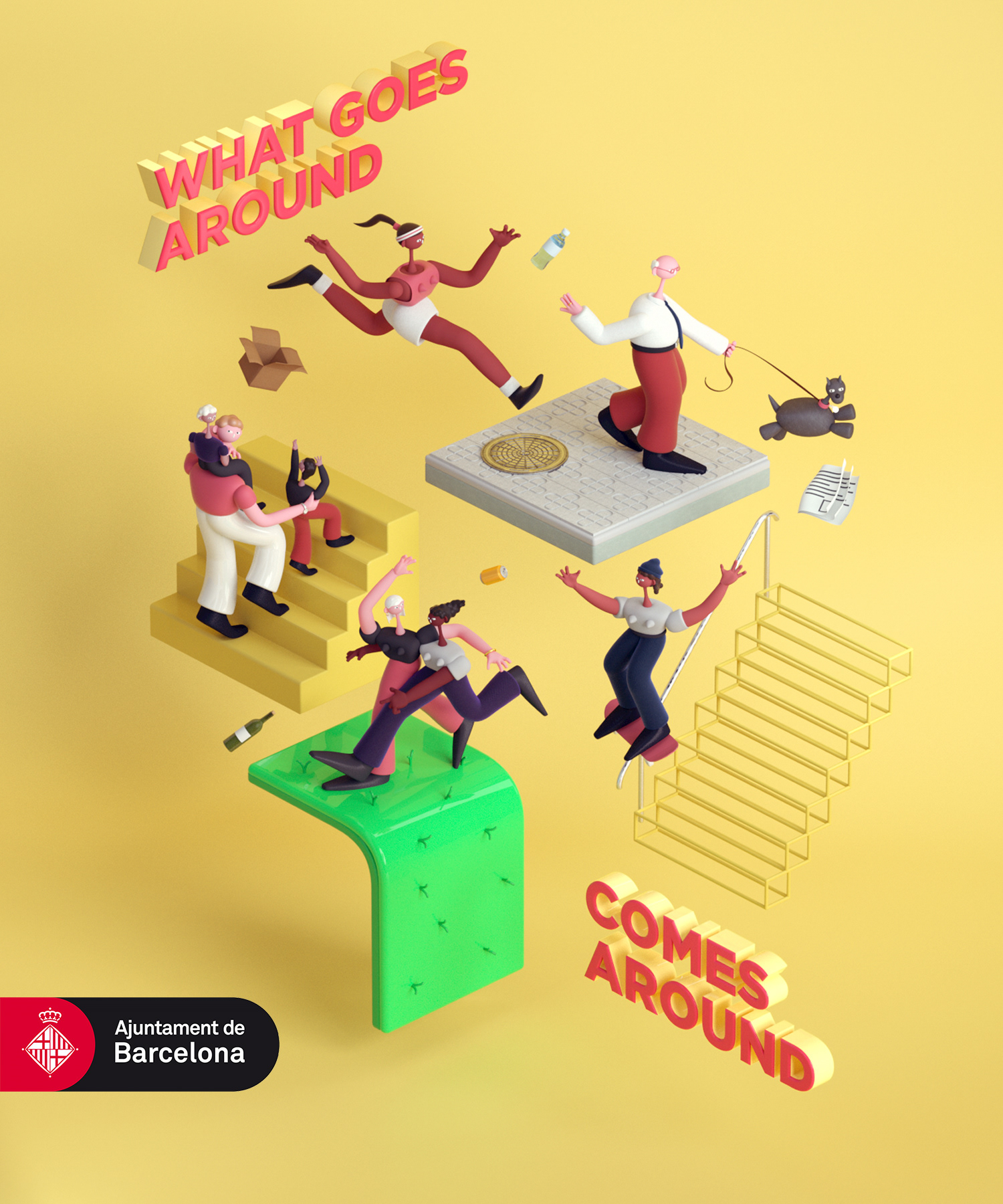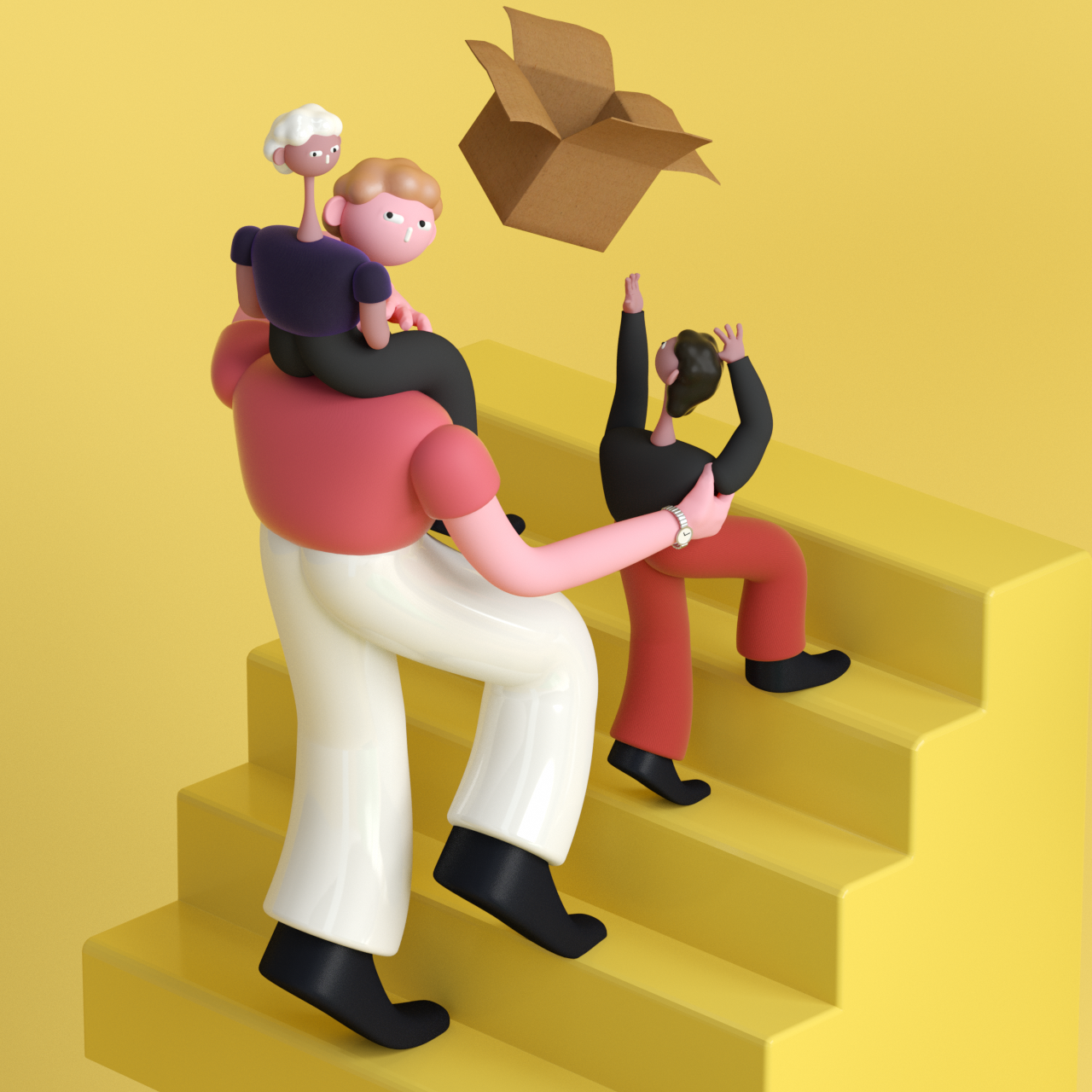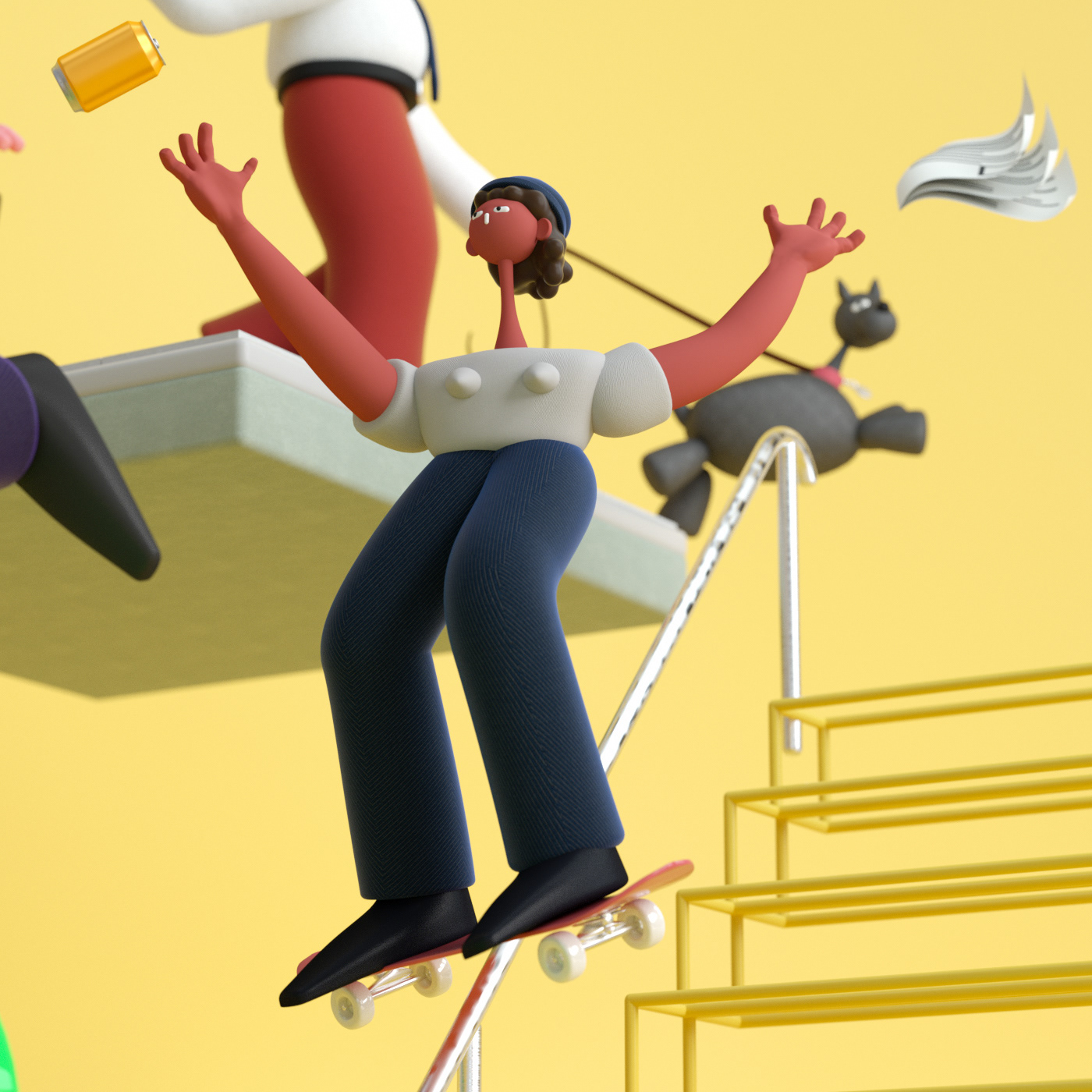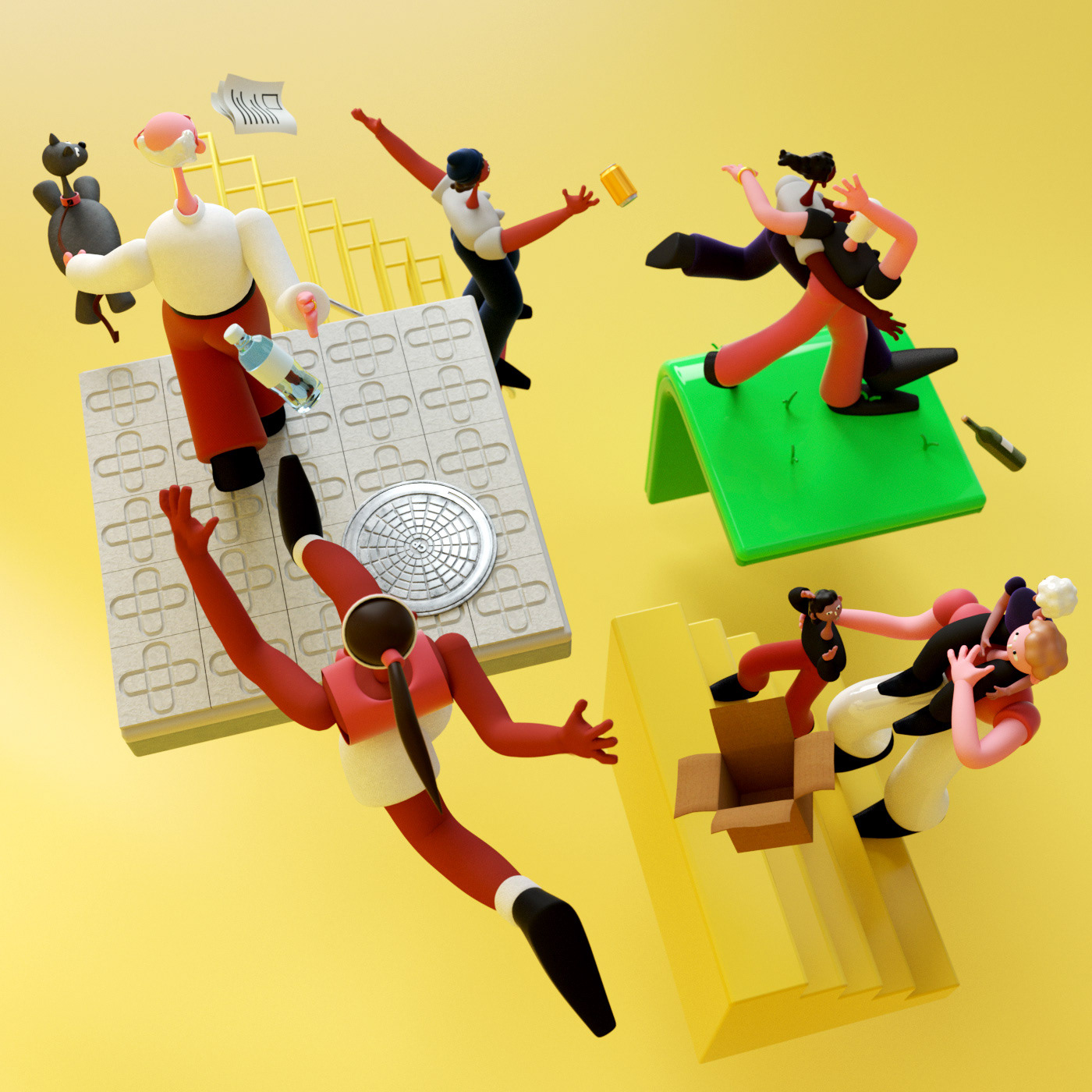 The original version was created in 2D, and also works as a series of flyers.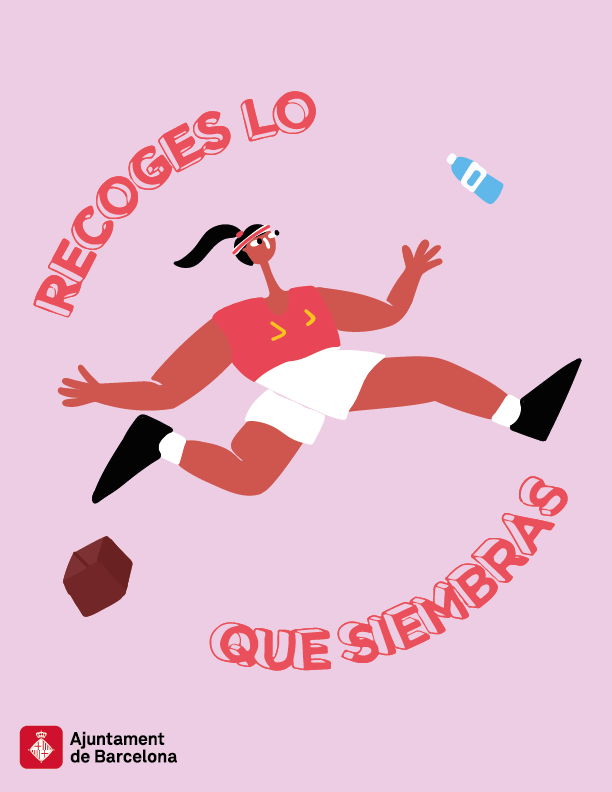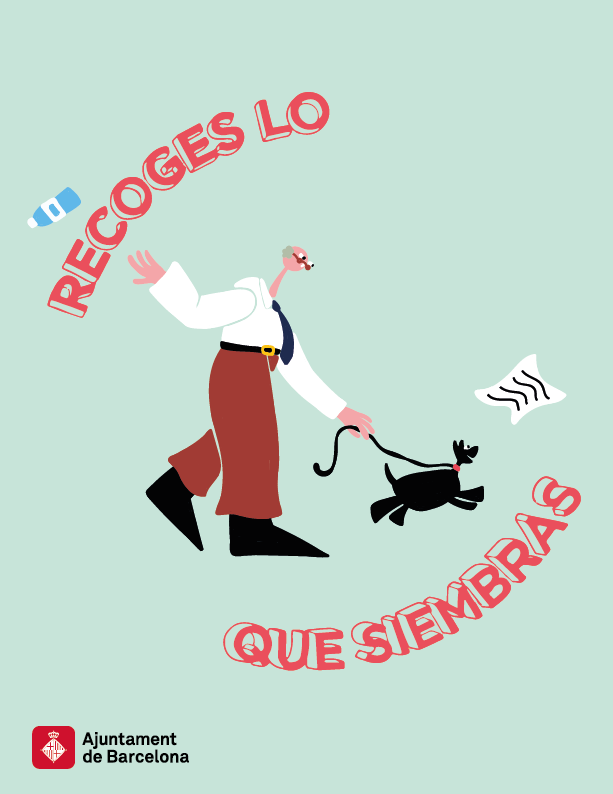 2D version work in progress timelapse (perspective inspired by an amazing illustration from Daan Botlek):