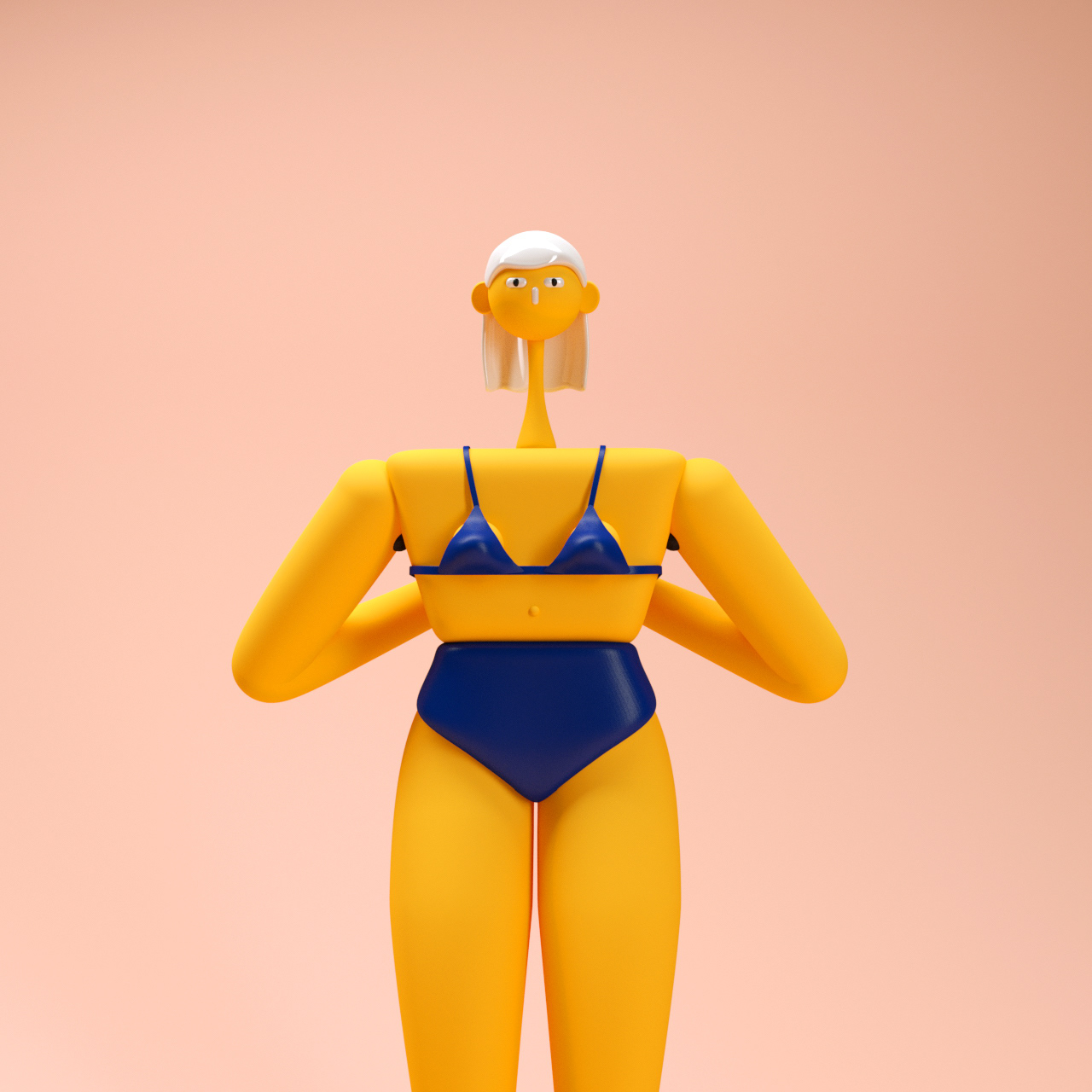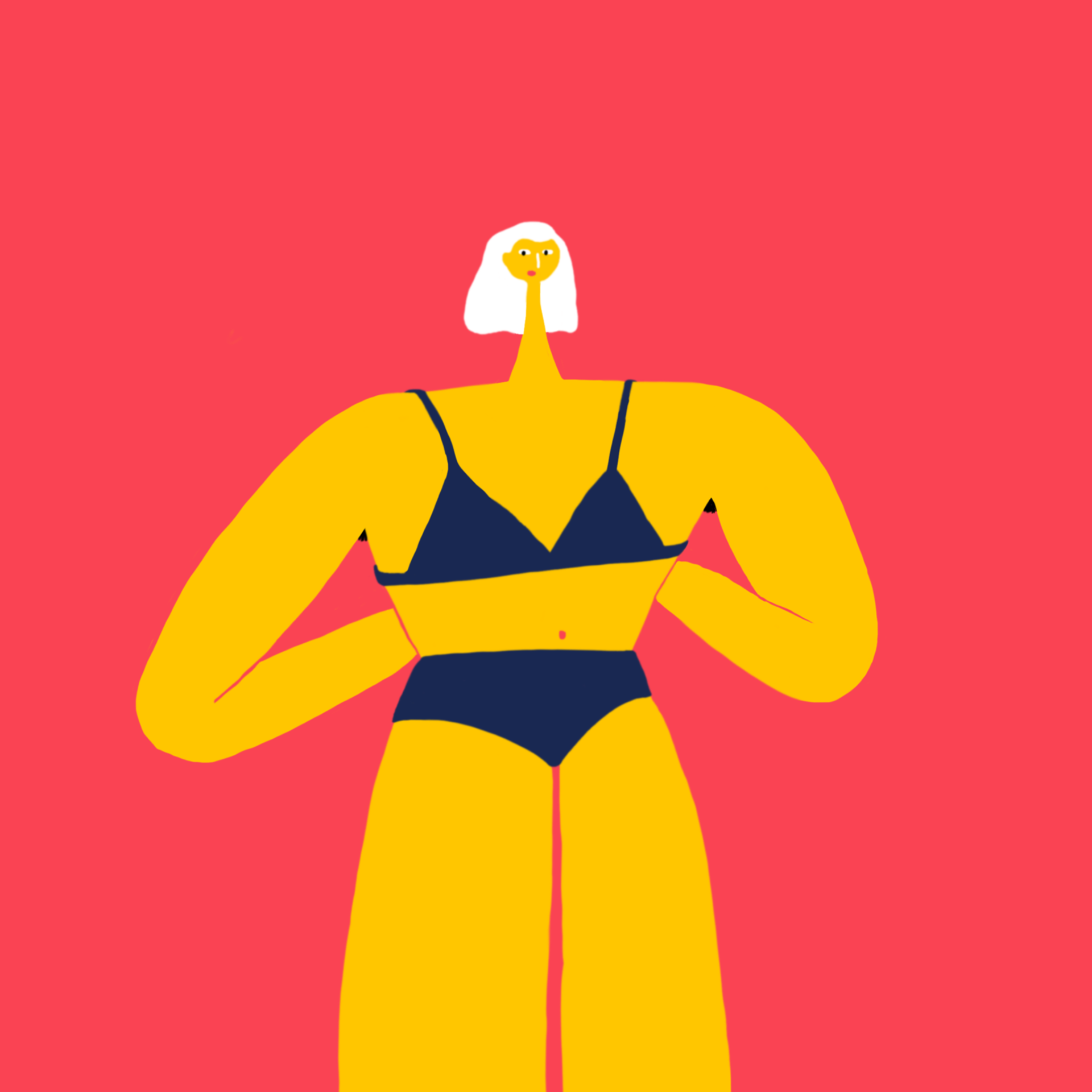 We created this series of illustrations depicting those simple daily moments like getting caught in the rain or putting on your bra in the morning.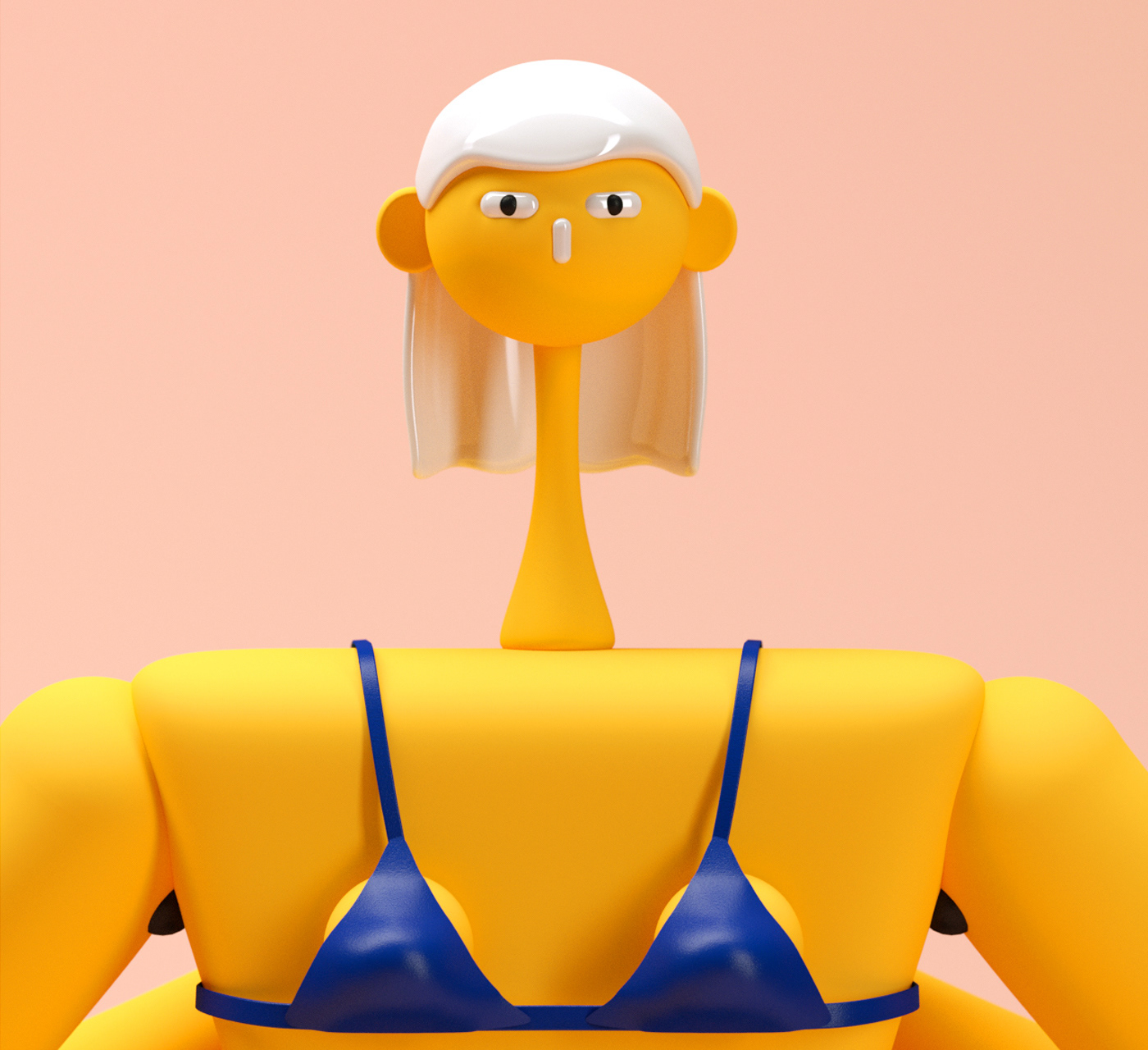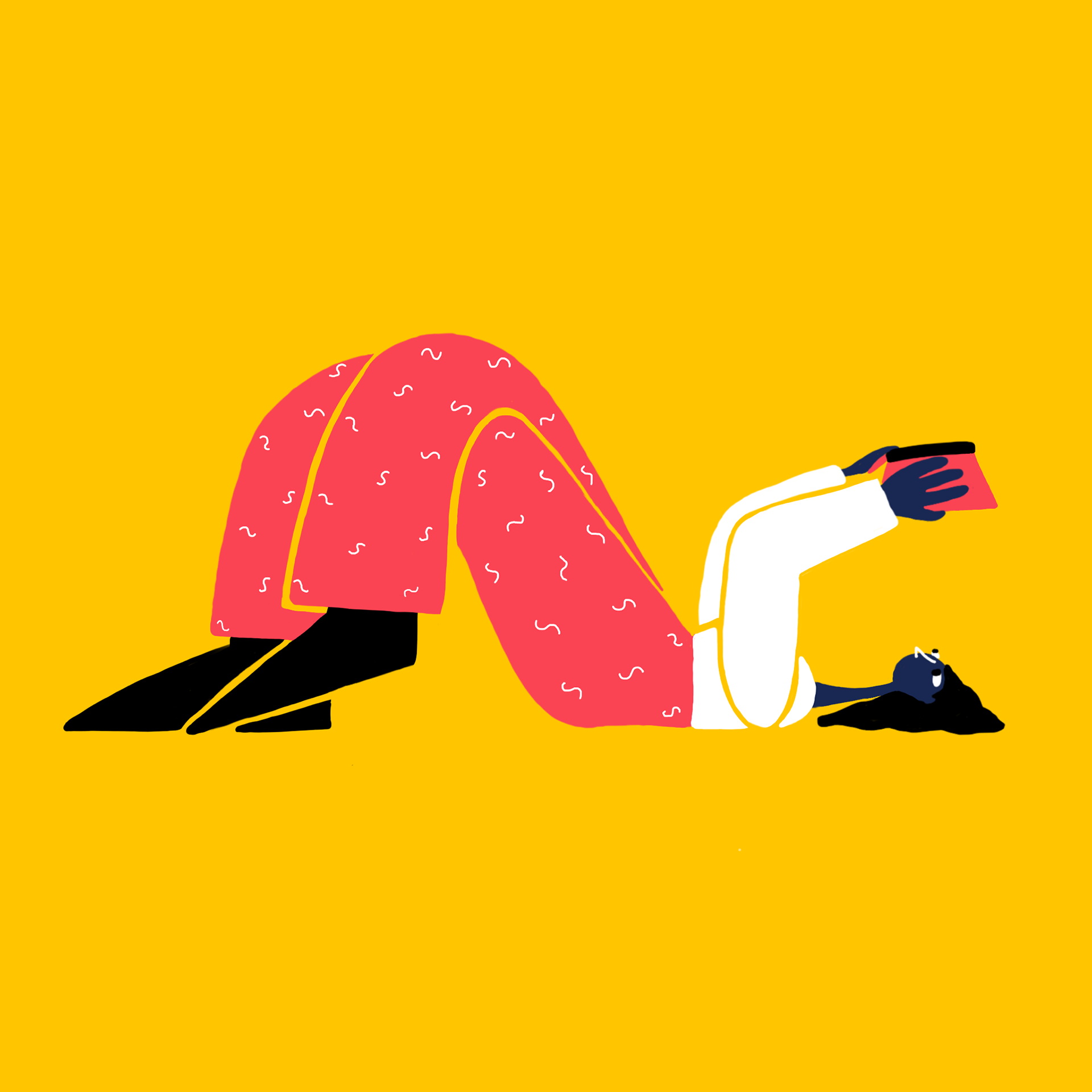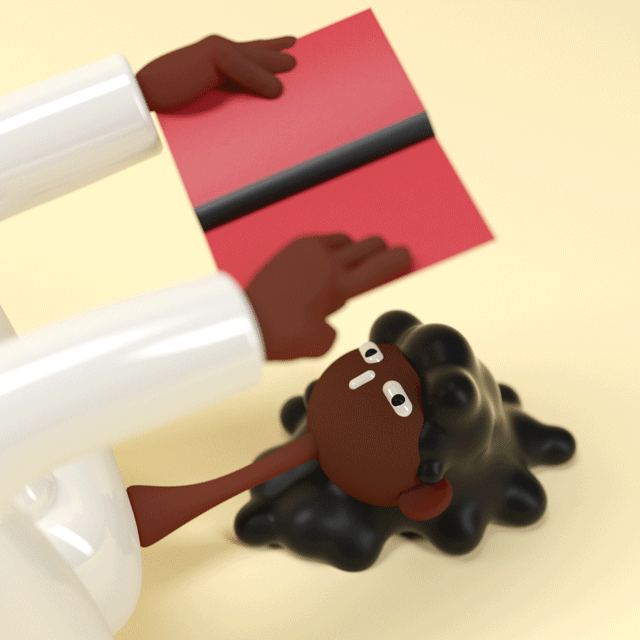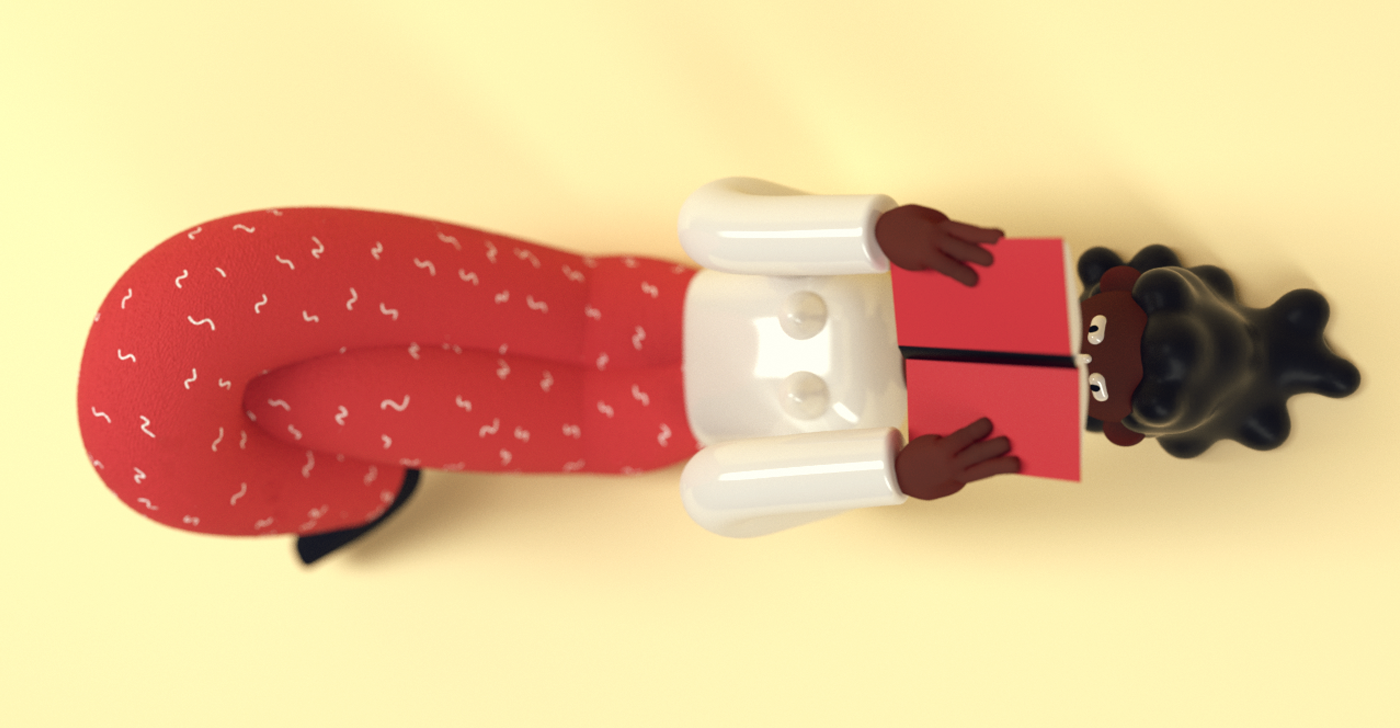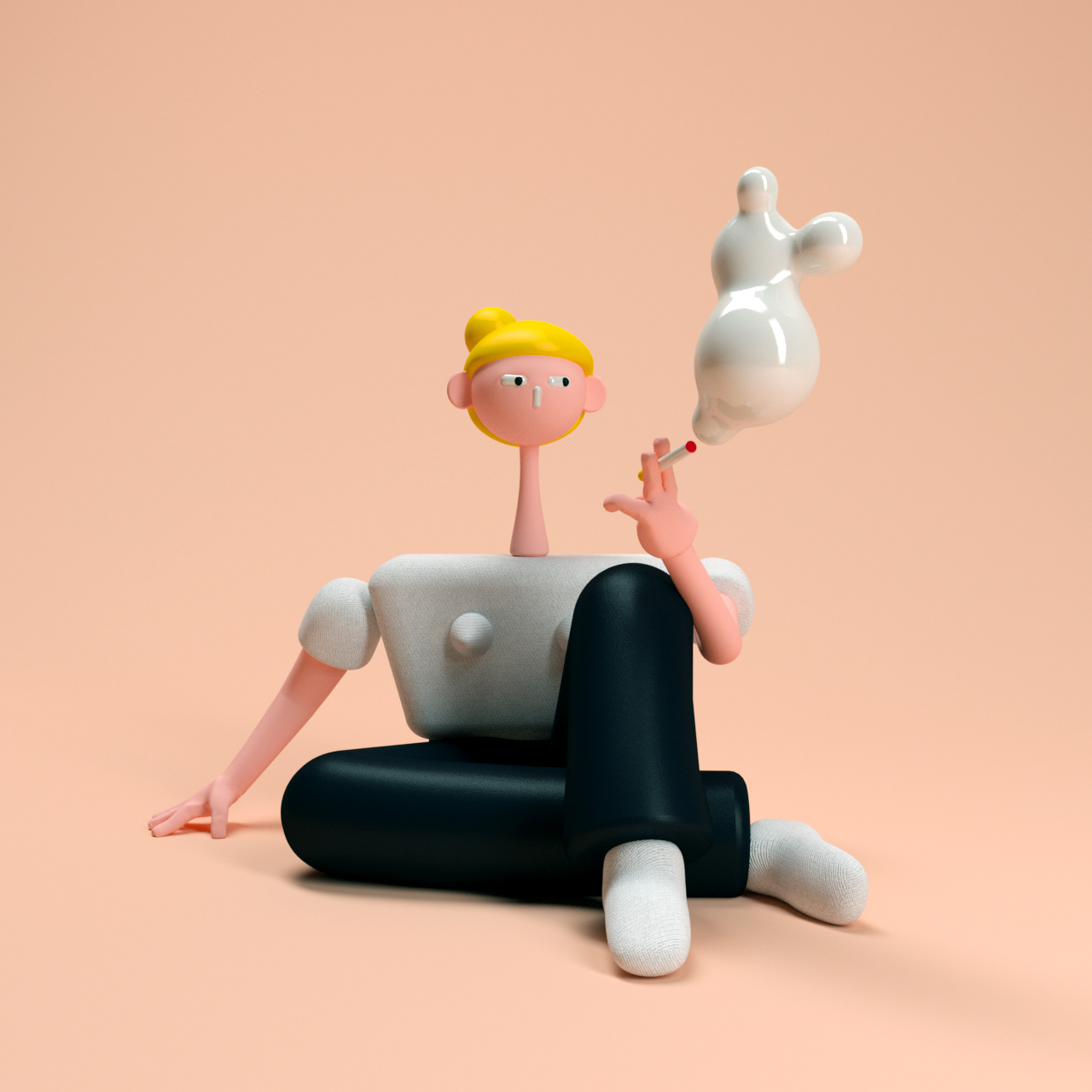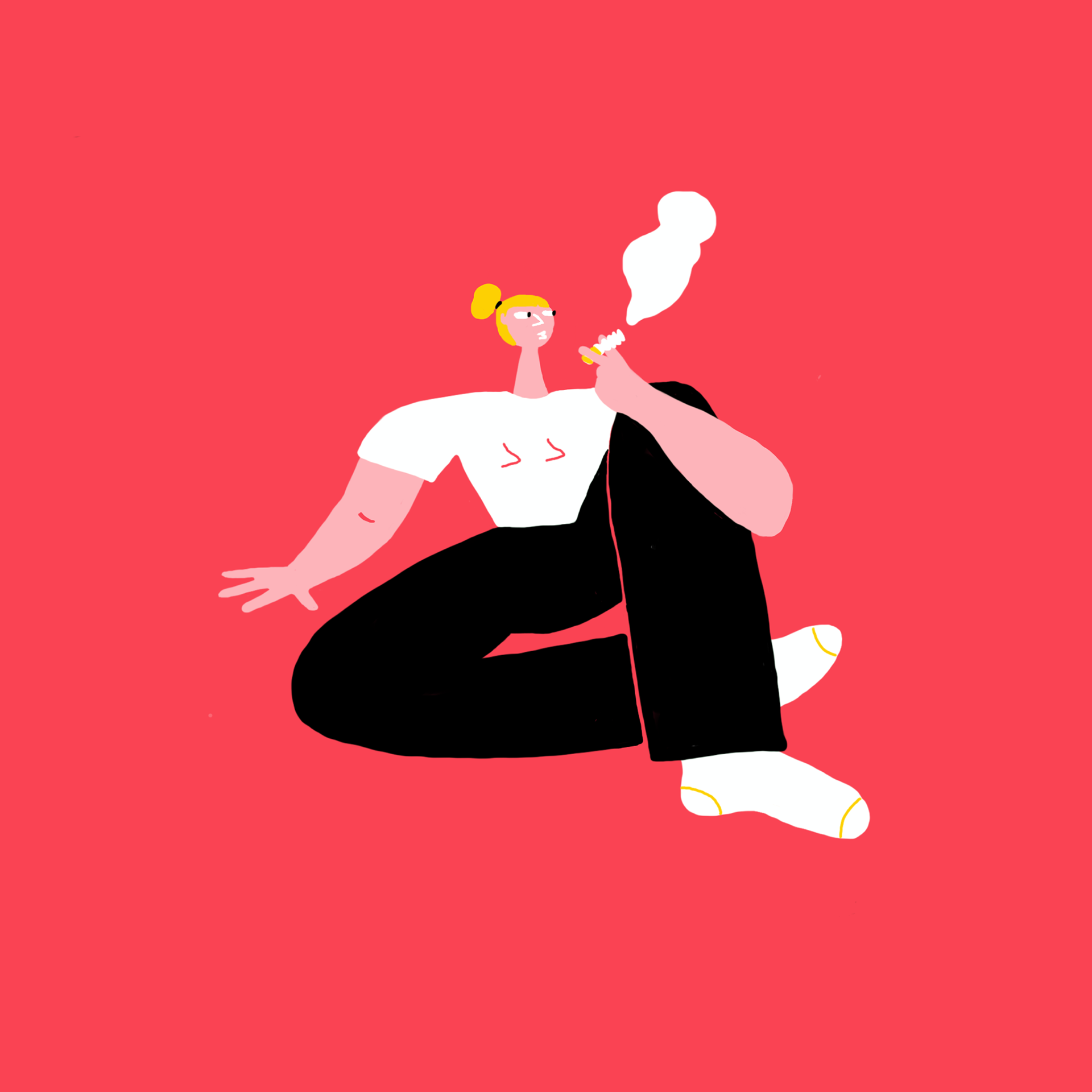 Katie's illustration style focuses on strong woman with exaggerated arms and legs, This means that we are always looking up at them, making them important and imposing.
Abel translates this into 3D, adapting certain features to keep the same intention. For example, the breasts represented by erased lines in the 2D illustration, become geometric cones in their 3D version. Elements like water and smoke are more realistic and tactile in 3D, while keeping their stylised origins.