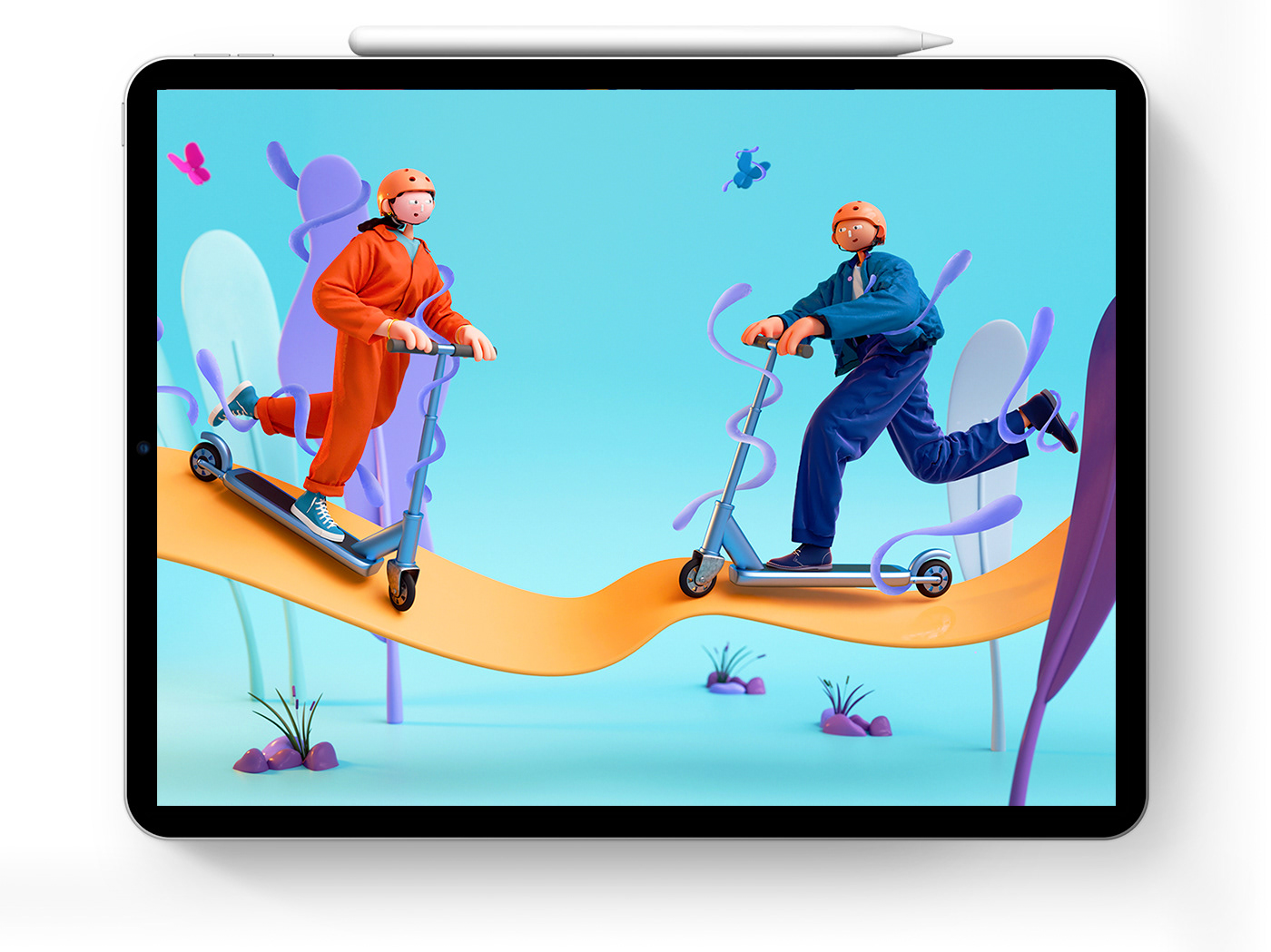 We created this illustration series on the theme of a couple's

growing love

. These five whimsical scenes represent moments in our couple's journey.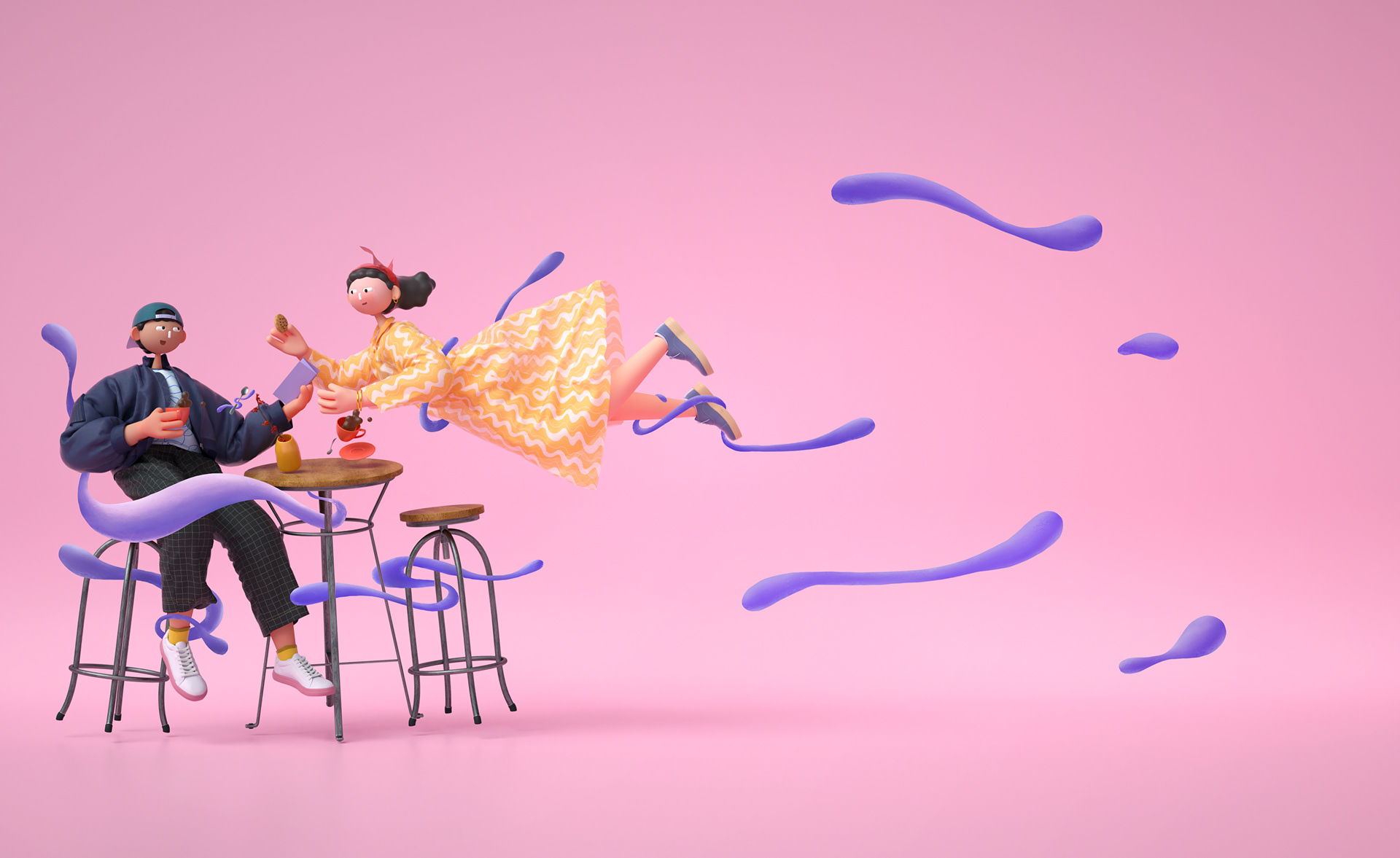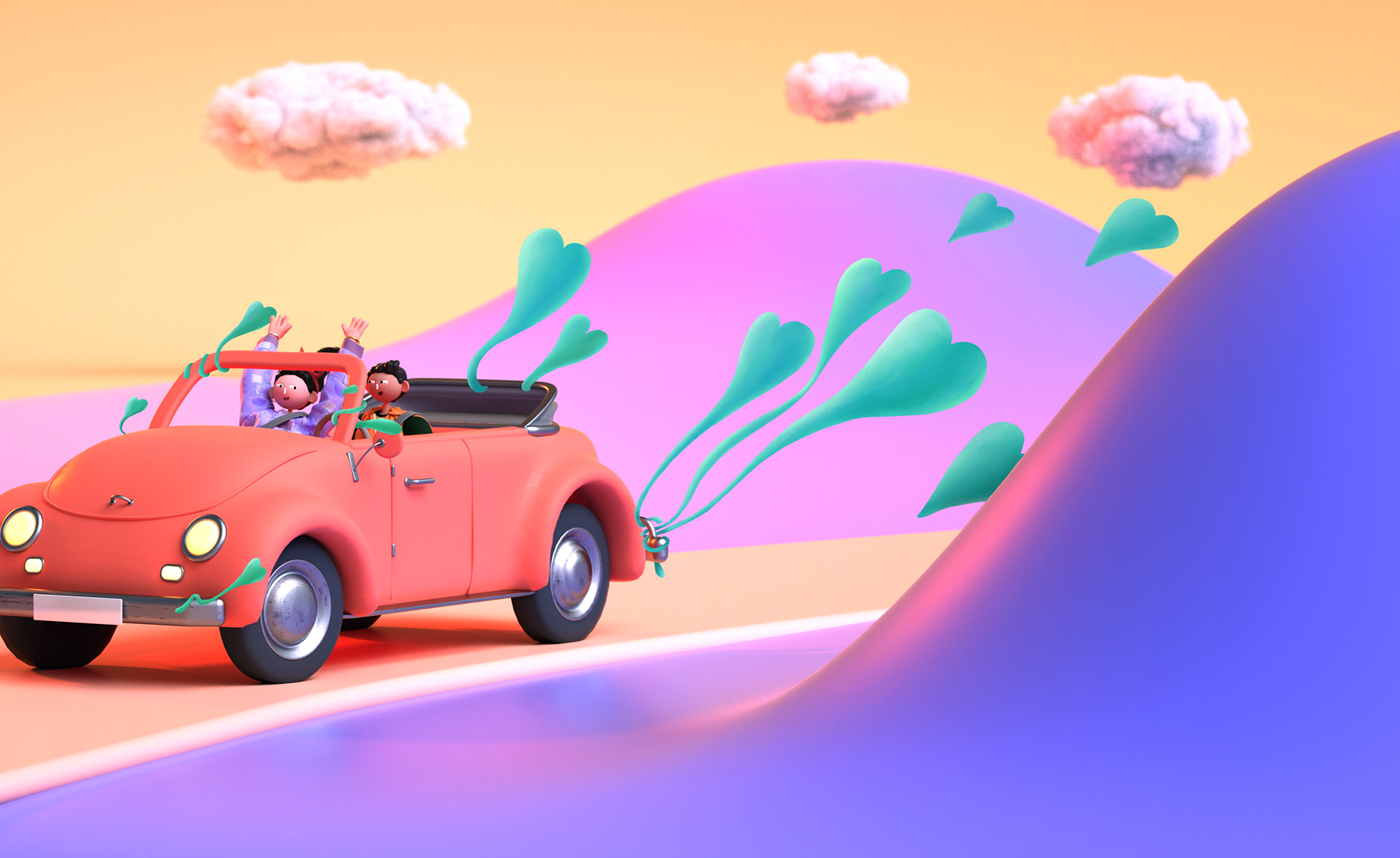 The

vibrancy

of the colour palette and its 

unrealistic background

tones give an unusual, almost

other-worldly

feeling to the images. While the couple's activities are grounded in reality, the way they are experiencing them appears anything but; a simple car journey is transformed into a

magical adventure

.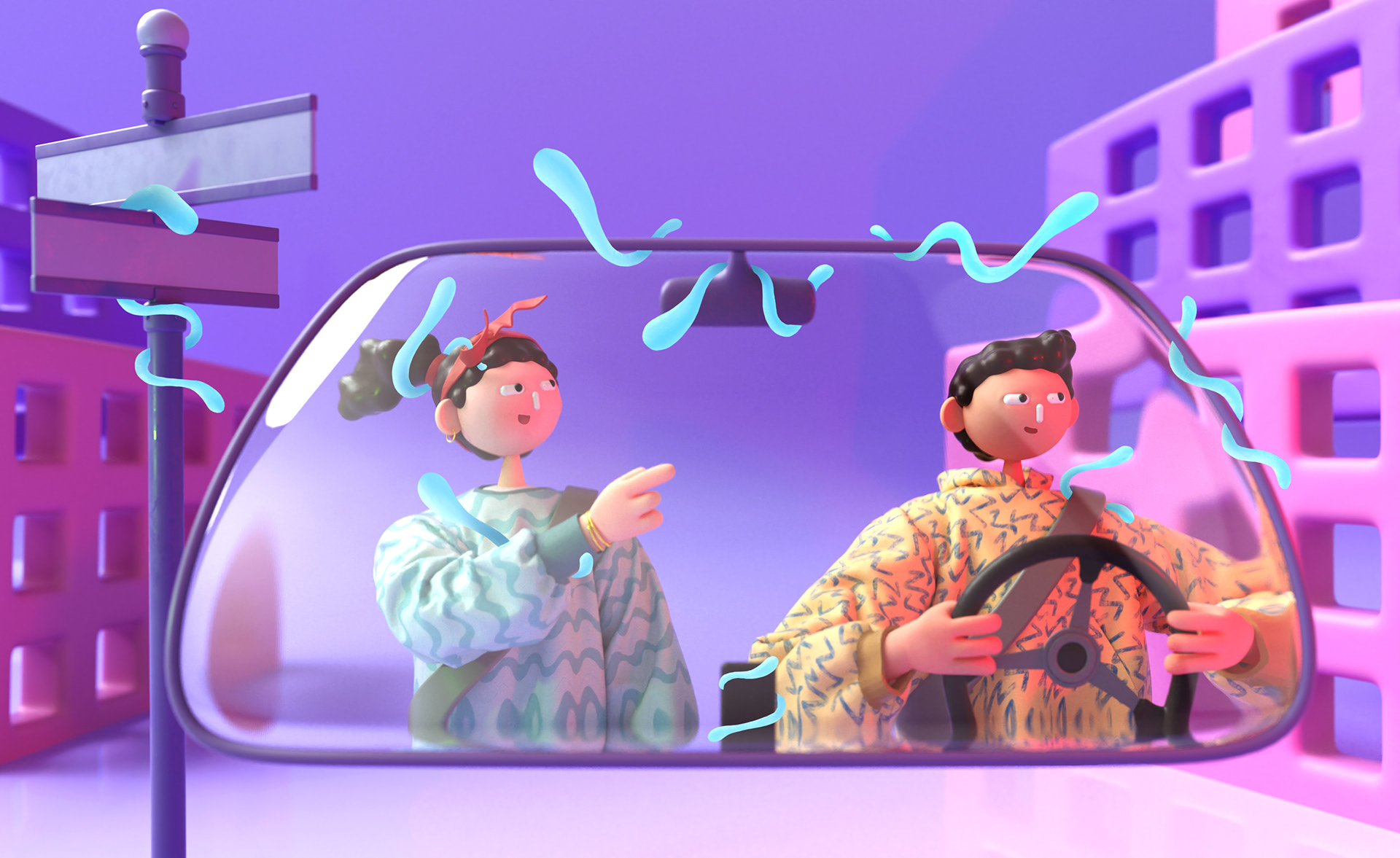 We lift the images yet further from reality by adding

swirling shapes, hand-drawn

on top of the 3D render. The addition of this extra layer of

texture and craft

softens the illustrations and adds more wonder.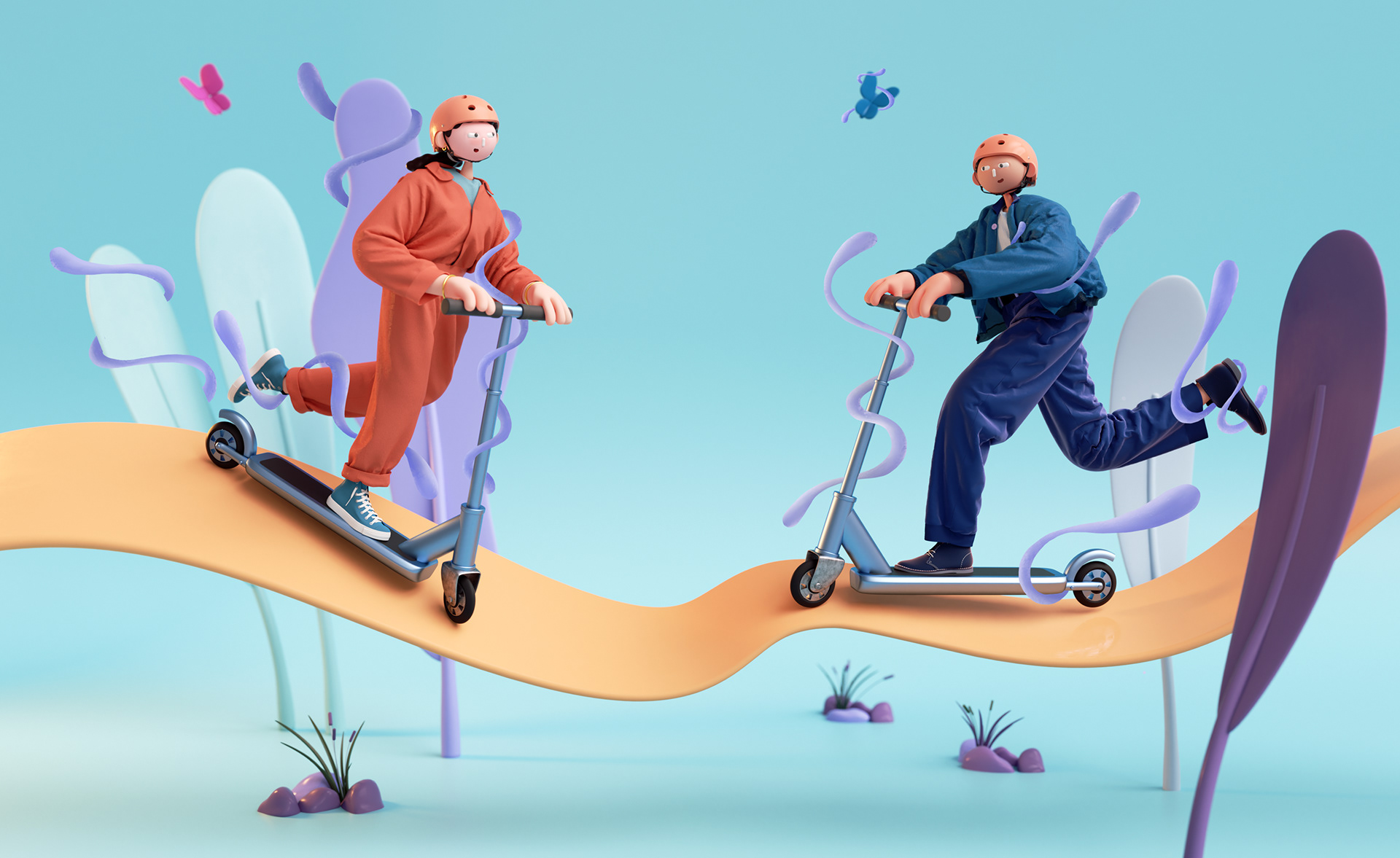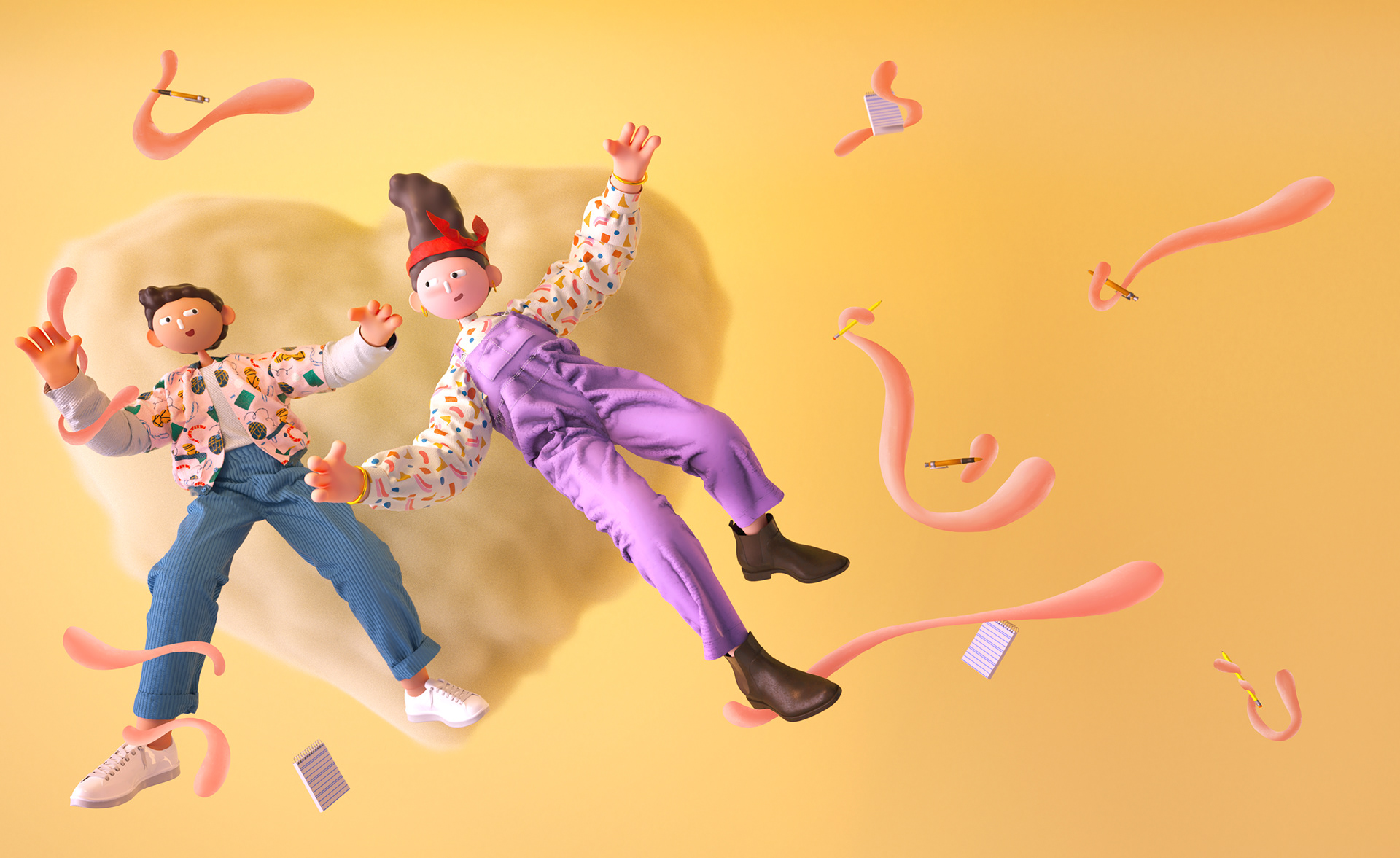 The images were used across the Apple ecosystem in the

Korean market

with accompanying articles.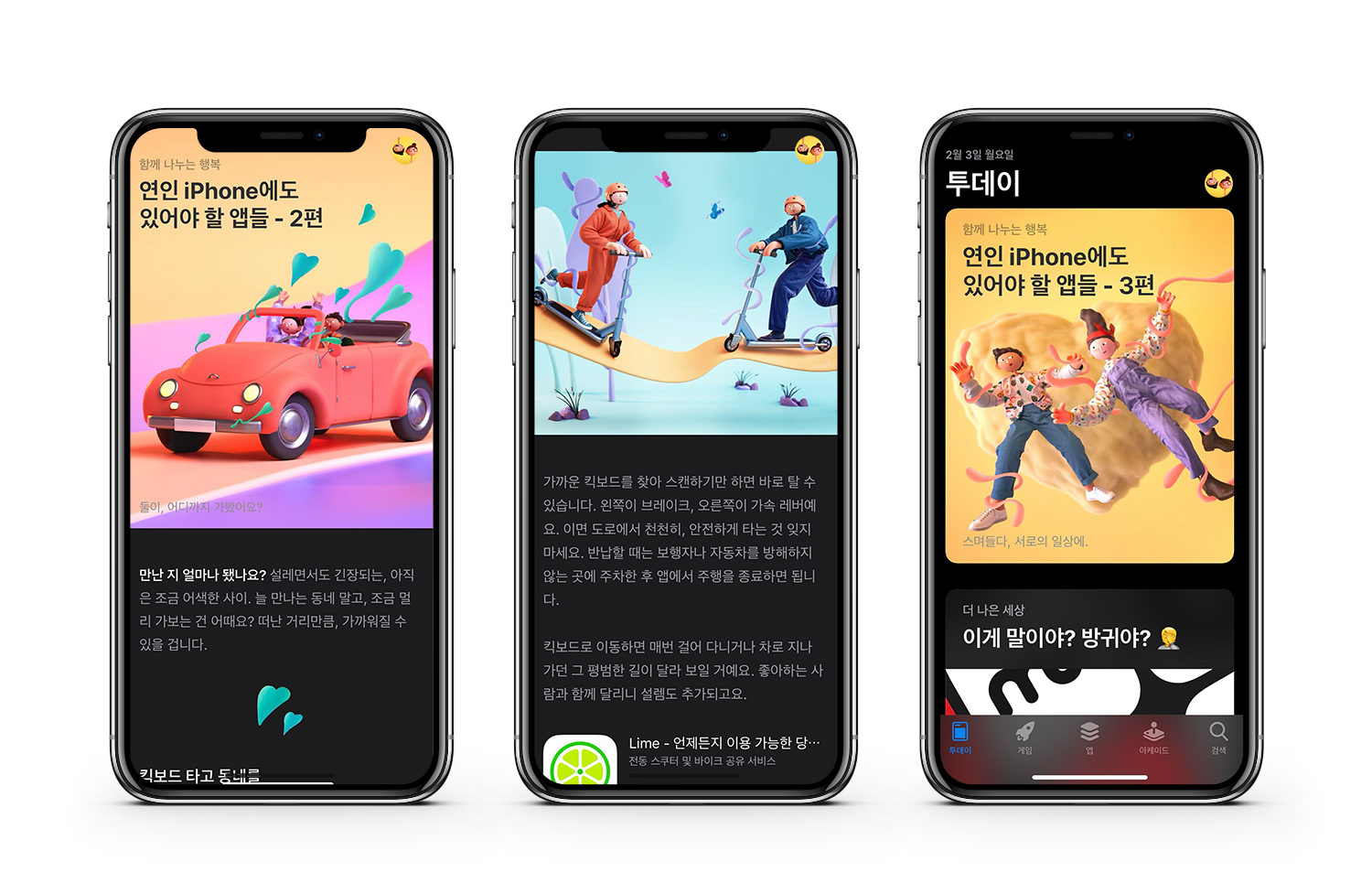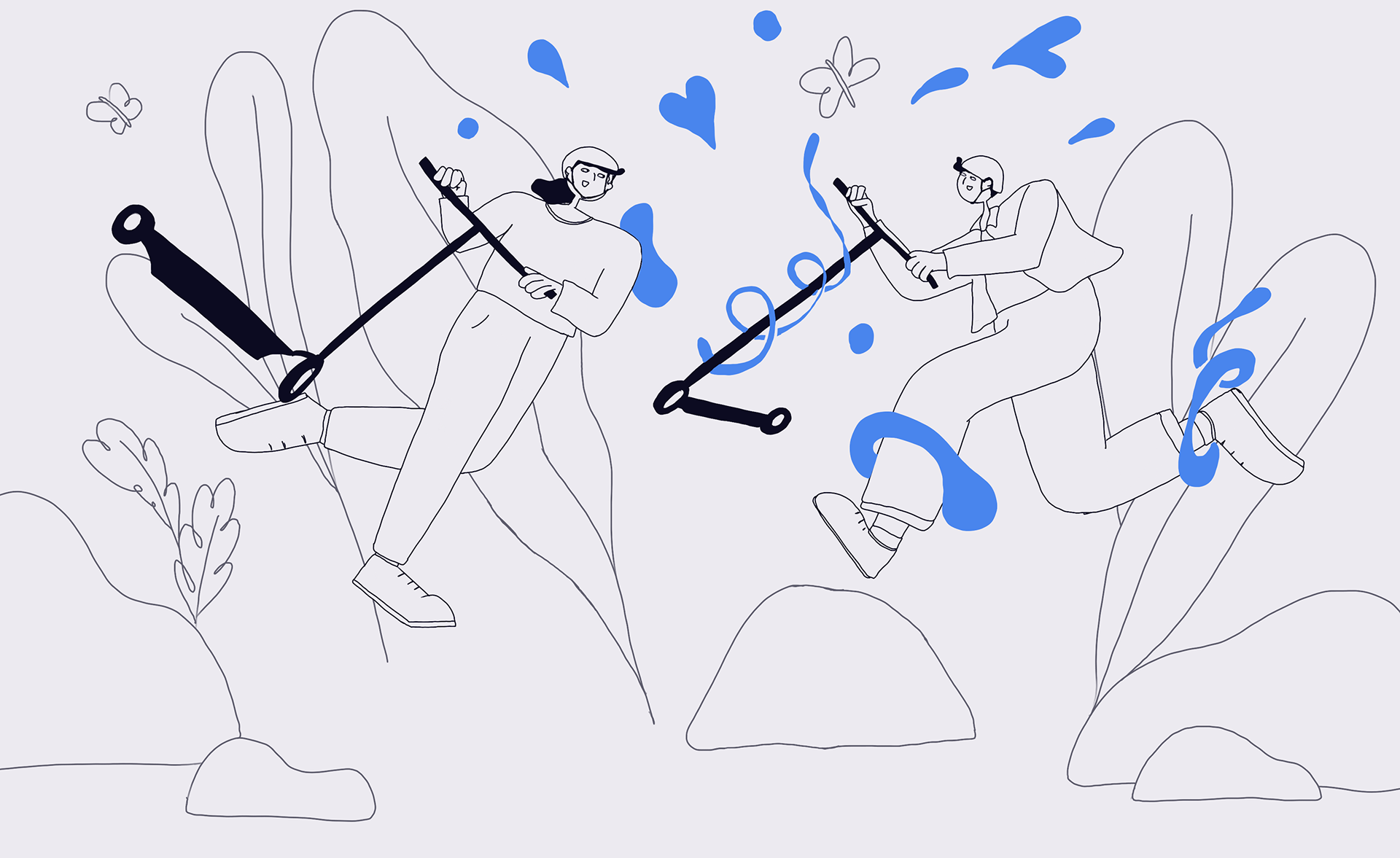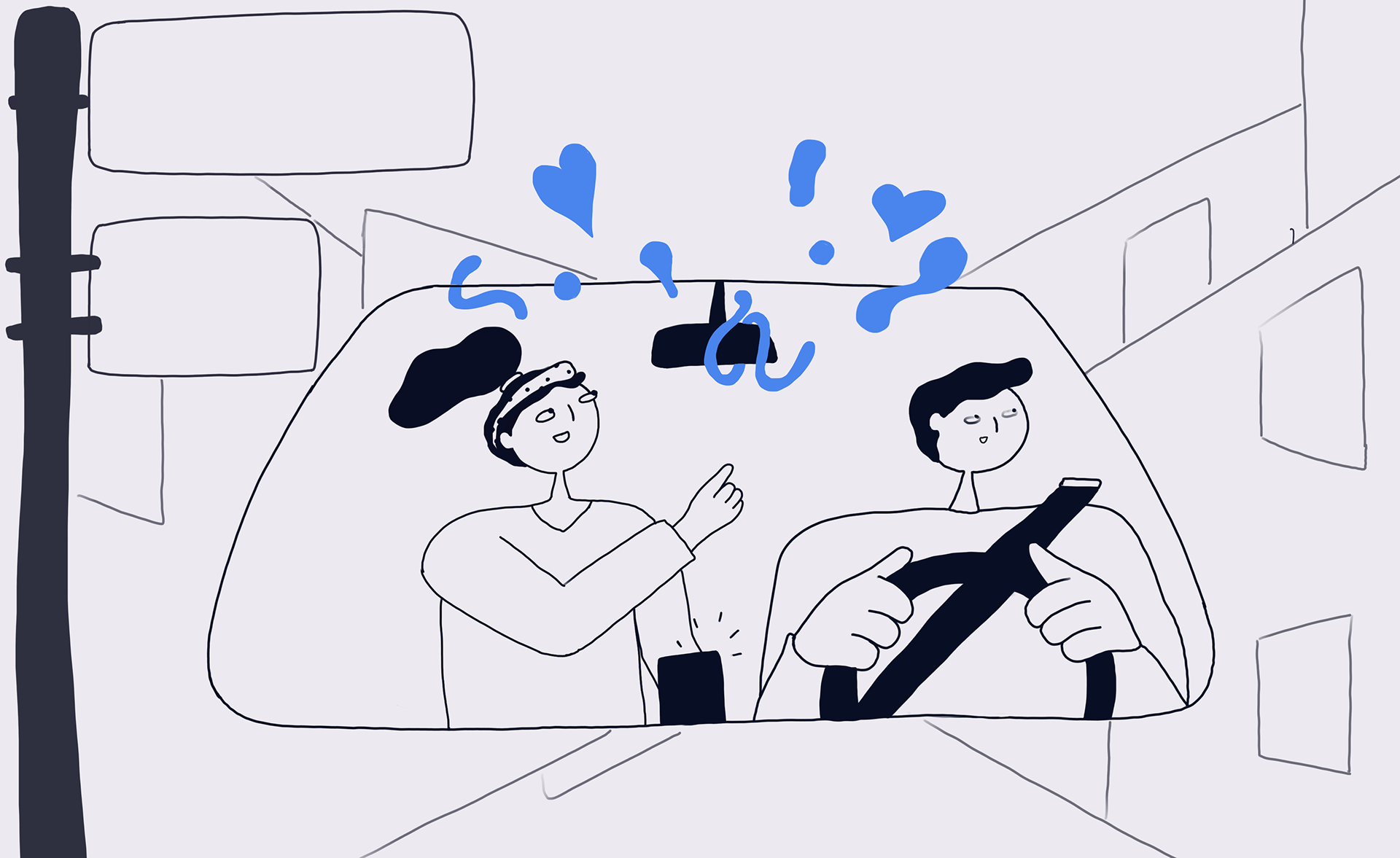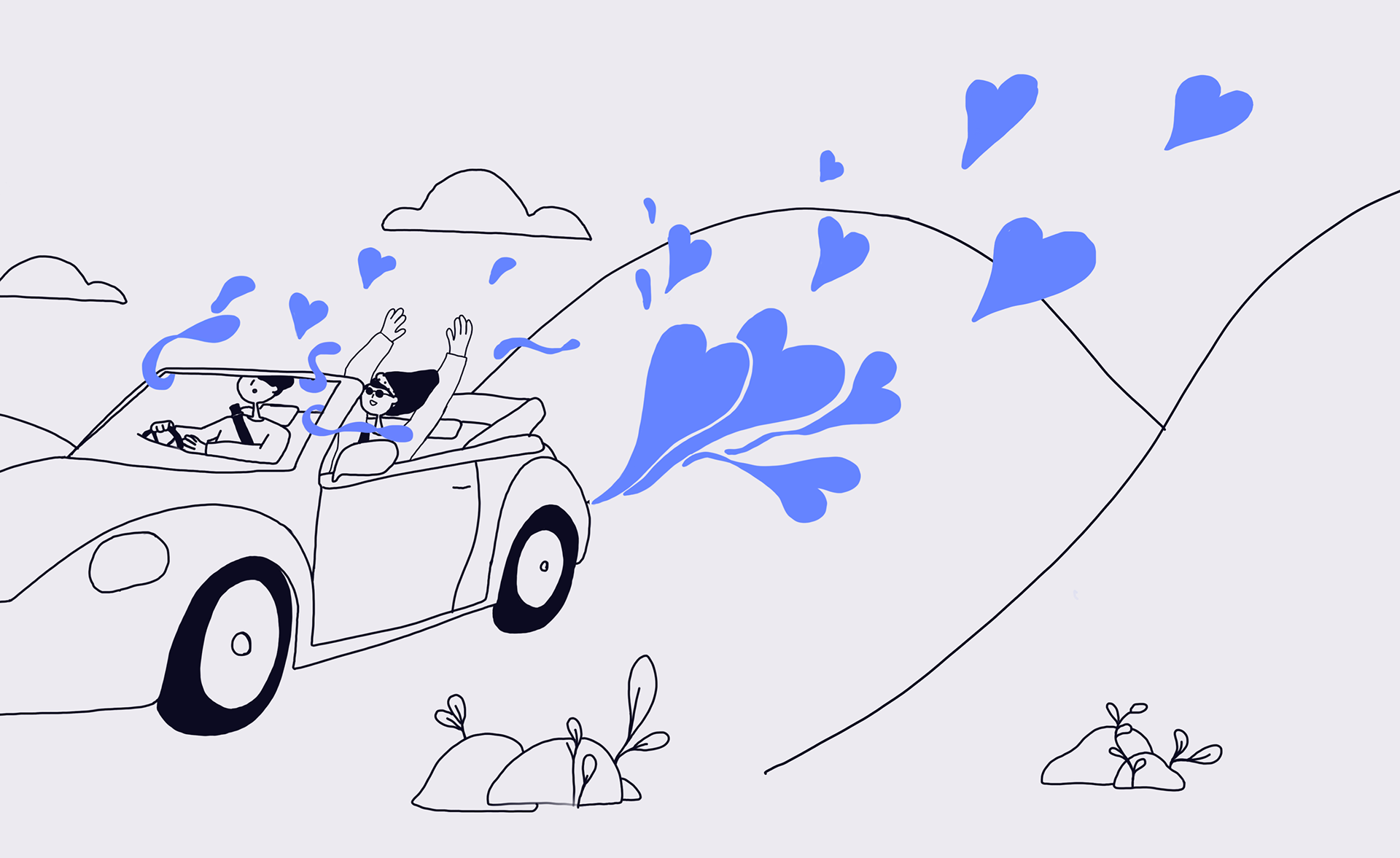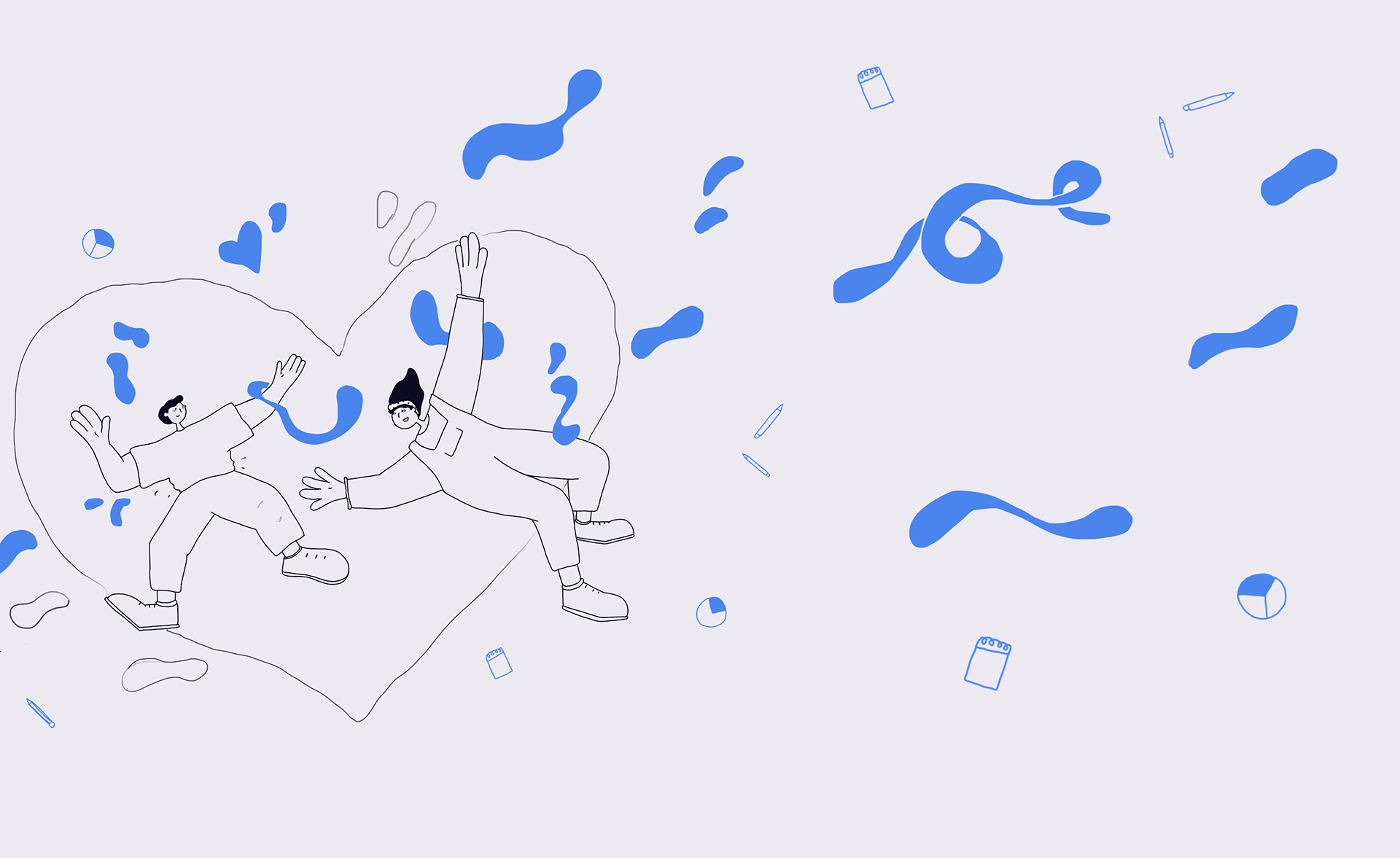 As always with our illustration work, we started with 2D sketches which became more refined at each stage. The compositions and colours are set up before any 3D work begins.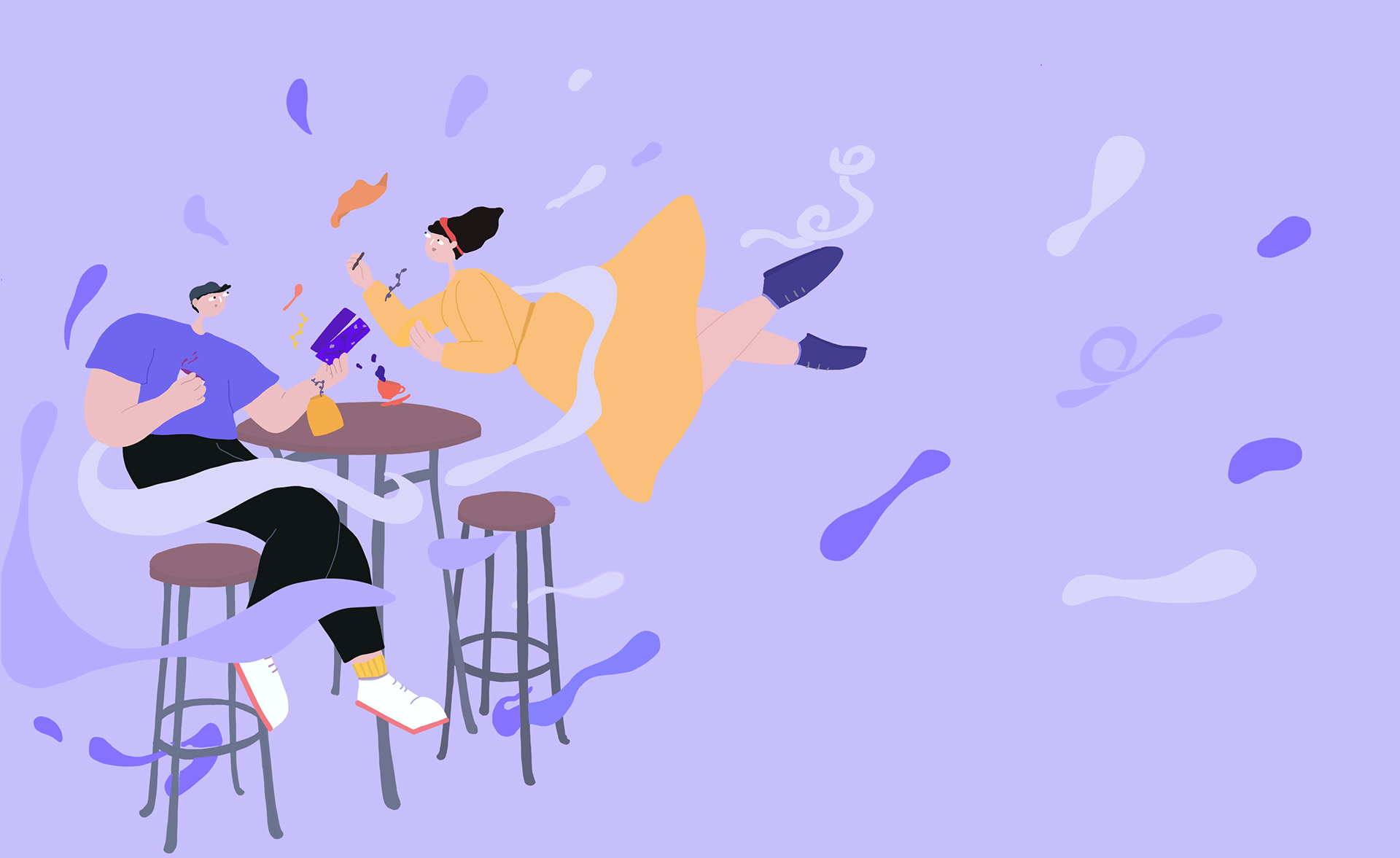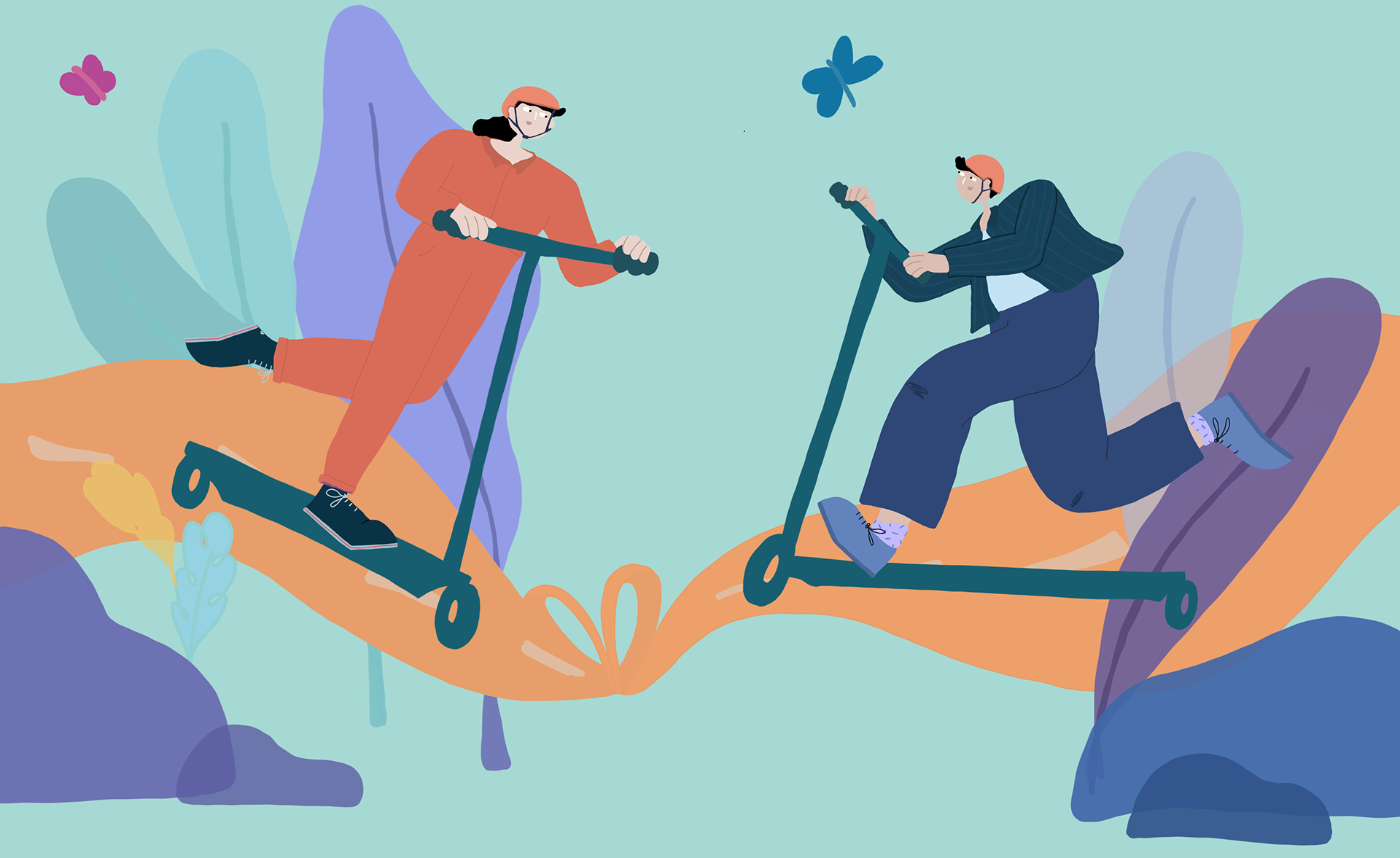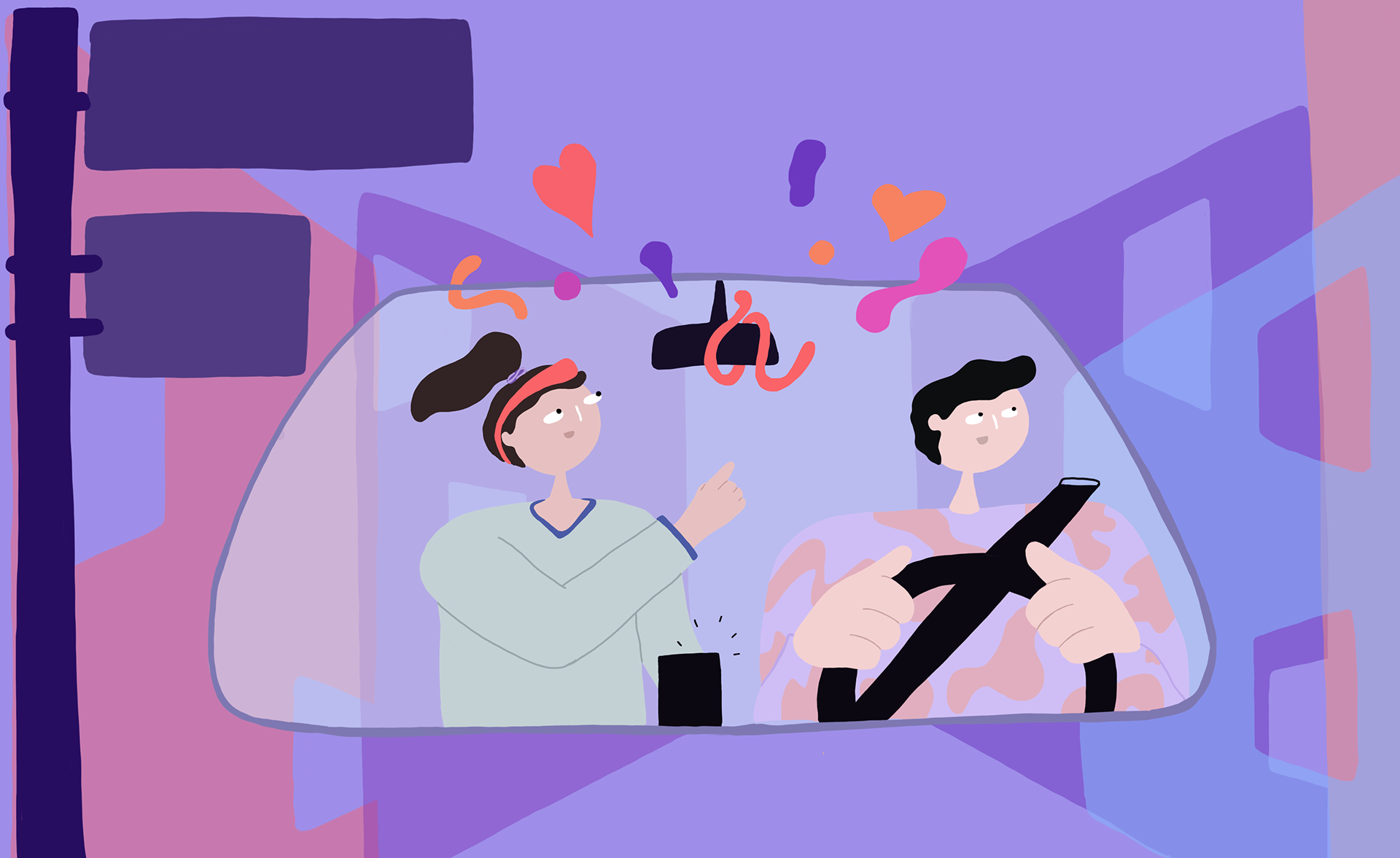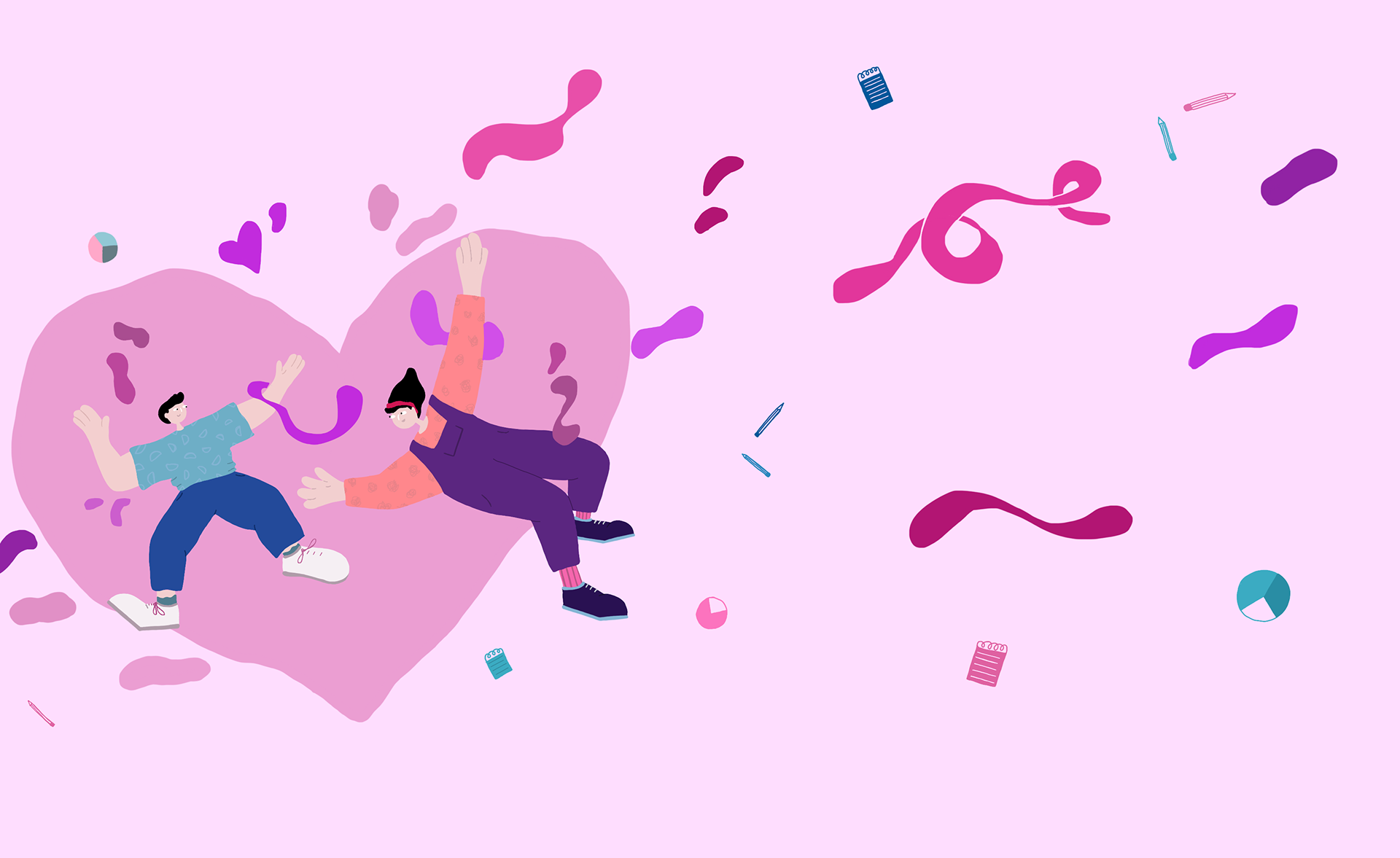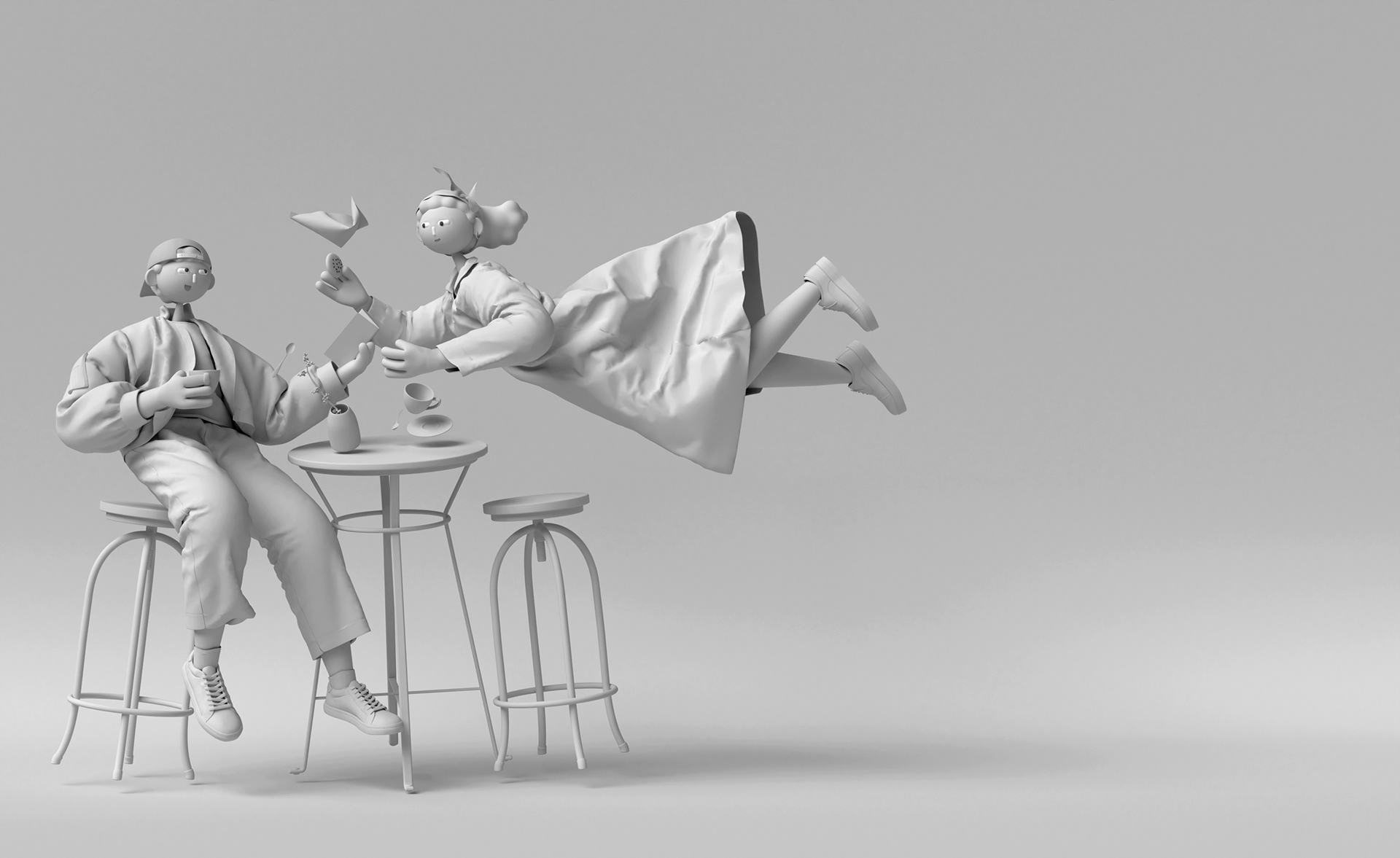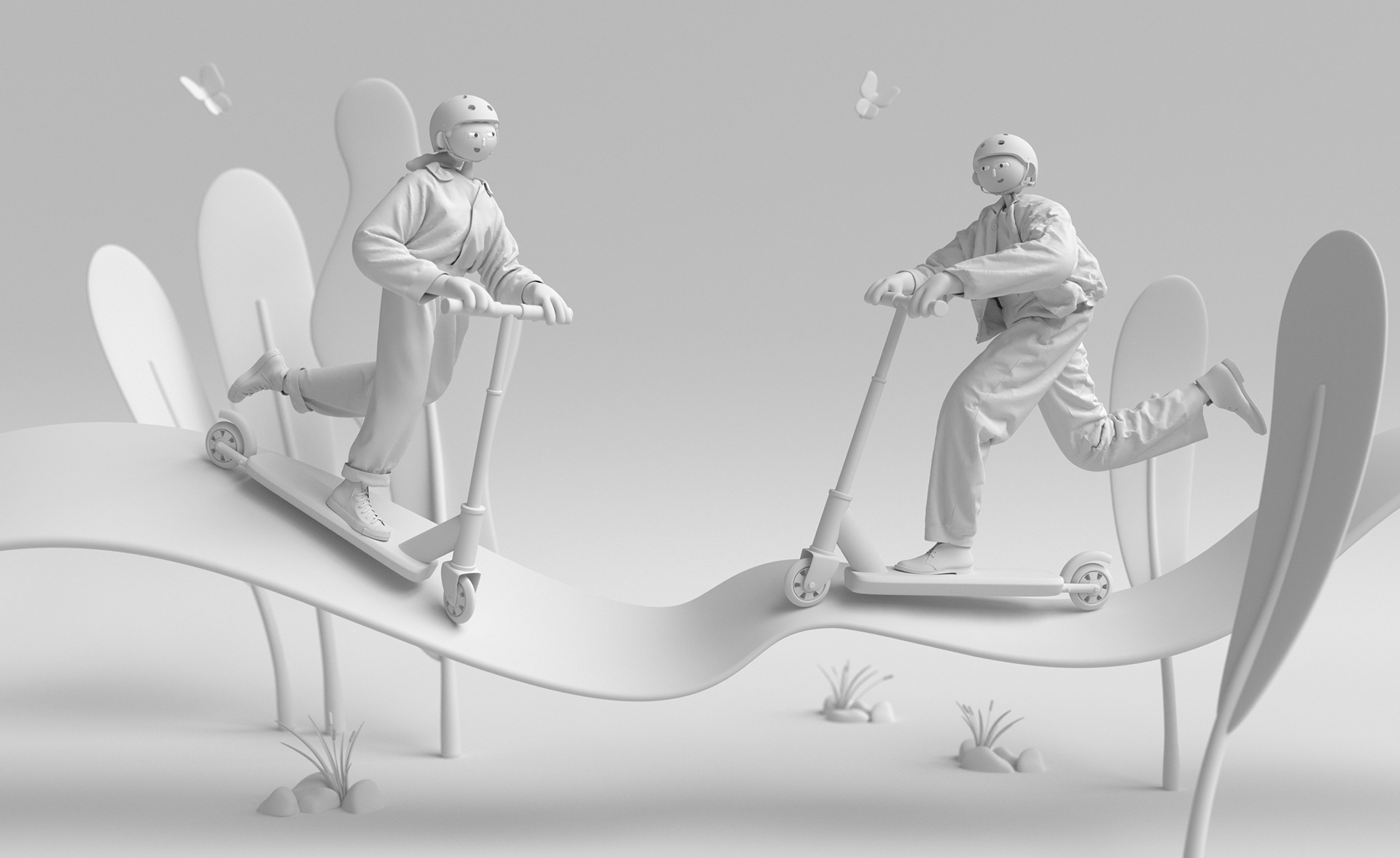 Some more

realistic elements

, such as rocks and clouds, are introduced into the

highly stylised

scenes. This use of realism in such graphical images helps to ground our characters and and make the images yet more

tactile

.